"How to regain the confidence to get a date?", this is a common struggle of every man, just like Kevin. He shares that since he doesn't have much of a dating experience, his self-confidence declined and he has been figuring out how he'll be able to regain his confidence before he decided to take a plunge and work with Ruby. 
Talk with Kevin
Ruby: Hey, guys, and welcome to another. This time it's audio. A story from one of my clients who I feel is so inspiring, and I'm so excited to have him here to share with you guys, I think he's going to help you guys out. His name is Kevin. Thank you so much for being here, Kevin. How are you doing?
Kevin: Hey, Ruby, I'm doing well. How are you today?
Ruby: I'm doing well. Let's just hop right in. Can you tell them a little bit about who you are, where you started, and where you are now? A quick summary.
A little about Kevin
Kevin: My name is Kevin. I'm 32 years old right now. I'm an engineer. Before meeting Ruby here, I really didn't have much of a dating experience. I'd gone on a few dates before then they're usually just met for dinner or for coffee. My self-confidence has declined after that because I know it's just a one-time thing. Since then, I have been wondering how I'll be able to regain my confidence to get a quality date. I'd talked with a lot of people I've met either through school or through work or some other events. I think my weakness there was is I was always seen as a nice guy and getting friend-zoned, that was so very frustrating.
I wasn't sure how to get out of that friend zone because I knew I had to be a little more confident in myself, and that's what a lot of women out there look for. My biggest question about where I was back then was, how to regain my confidence to get a date? How can I avoid staying out of the friend zone?
How can I meet women, either online or through some of the other events going on through town? I was always scared of approaching people as well. How do you get away from that awkward silence? Those were things that I had a question about. After going through some of Ruby's sessions here, just being myself is probably the biggest thing I learned from those sessions here, was just being myself and know my strengths and weaknesses, and respect who I am. Yeah, so I took those lessons, and yeah, here I am now. I'm in a relationship with a girlfriend.
Ruby: You what? Where are you now?
Where is he right now
Kevin: After a few weeks of working with you and helping me figure out how to regain my confidence to get a date, I am so glad to announce that, I'm in a relationship right now. I do have a girlfriend. I do definitely like her. We see eye to eye. I love how she definitely looked at me and saw my strengths, and those were the kinds of strengths I identified too when I first met with Ruby. She saw that, and some of the things I was so worried about beforehand. I was always worried about me being not tall enough, maybe being an Asian guy.
Some of these things that I thought were going through my head, maybe women weren't liking me for these reasons. It's just trying to get past those obstacles that you really know, just getting to know myself and know my strengths. That's where I highlighted my strengths there.
He was focused on the wrong things
Ruby: That is awesome, and I love that because you pinpointed all those things that you were afraid of before, and I remember that too in the beginning. You thought that those were all big downfalls of yours, and the whole of your girlfriend right now seems to appreciate it. Is that correct? Is that what I'm hearing, she actually likes you for all those things?
Kevin: Right. I'm a pretty adventurous person. I like to go out and try new things. I'm always curious and always asking a bunch of questions. Those are things that I knew I liked to do, but I didn't think were an attractive feature of myself.
It's always the wrong things you are focusing on. It's like, "Oh, how do I look today?" is I feel like I'm too short compared with some of these guys that I see out there, and the things that we weren't focusing on correctly, or things that you weren't focusing on.
How my guidance had helped him
Ruby: You can even talk about some specific topics that we went through, but how do you think specifically my guidance helped you in that? Was there any moment you remembered, or the way I coach or the way I guide, where like, "Okay, this is where I need to go," and it started clicking for you?
Kevin: The biggest change was just learning about myself more, and my personality thing. I think taking a personality test, which I'm surprised no one's ever told me to do before. It was a big help for me just because you're always feeling, like, you have this unique personality, and I was shocked at that when I took my personality test, and I read about it like, how true it was.
Some of the ways I feel are very common between other people as well, and it's not just limited to me. Once I understood some of these, a lot of the personalities have different strengths and weaknesses, and when I was reading some of those strengths and weaknesses of my personality, I knew.
I was surprised too how true they were. I focused a lot on my weaknesses which– when I first looked at those weaknesses, those were some of the things that I identify even before I took this personality test to where I thought these were some of the challenges I have to overcome.
Identifying his weaknesses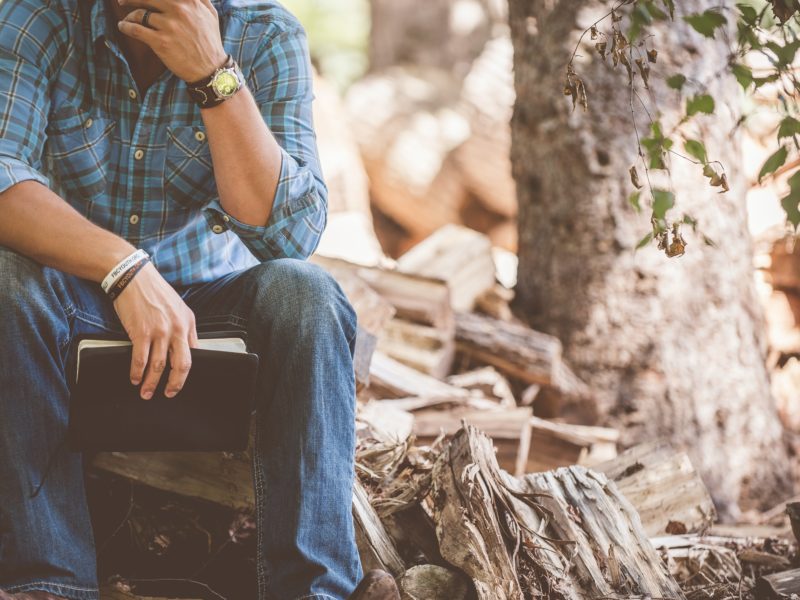 Once I knew that this is not just me that, this is a common weakness out there with people with my type of personality. Once you work on steps to overcome some of those things like, identify one of my weaknesses, and one of my number one weaknesses was being a perfectionist, and I was always concerned about failing. The biggest fear is getting fear is the fear of rejection, because getting rejected doesn't automatically mean that I'm– what I originally thought was.
I was such a perfectionist that just because someone rejected me once, it means I'm a total failure, that's definitely not true. I know it's not always my fault when people rejected me all the time. Maybe I'm not the type of person that she was looking for. I think that was one of the greatest lessons too, was just learning to get over that fear of rejection and learning how to move on and not holding it personally, not holding a grudge towards–just not holding that grudge and giving up right there just because she rejected me once.
Once you get rejected a few times, you definitely feel more comfortable, because just knowing that it's a part of why people get rejected all the time. It's not always because of me. It's probably the biggest lesson there and being rejected made me realize that it's about time to regain my confidence so I can get go out for a date.
What got him back up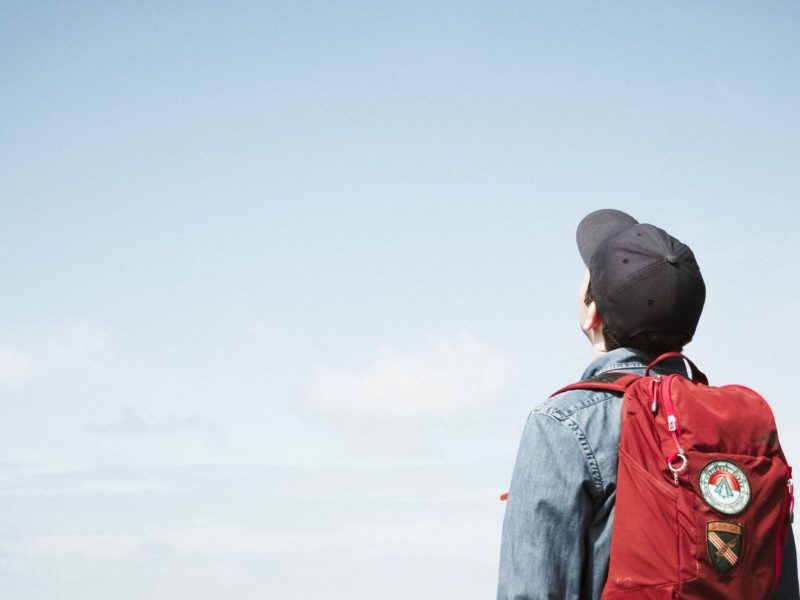 Ruby: You said two really valuable points there. One is understanding yourself. I think it's helpful to really get who we are and accept it, which is what you had to do. You're like, "This is who I am, I thought it was a weakness, but no, it's just part of who I am," accepting that first. Then the second point was about, I'm hearing not taking things personally.
What is unique about your journey is that we did have some tough times. There were some lows that you went through. I wanted to ask you, what got you through those lows? What got you back up, and even after we stopped working together, you continued on your own, even when I wasn't around. When you hit those lows, what did you do?
Why men get frustrated right away
Kevin: Usually when people seek guidance about dating situations like me it is because we are frustrated already. We are so focused on getting into a relationship forgetting that there are things that we love to do.
Like I have a lot of hobbies. When I was focusing on this, I was stressing out so much about trying to find somebody that I lost interest in some of my hobbies just because I was so focused on this. Everyone knows dating is stressful.
For me, I'd gotten to that downside where I was so frustrated because I was talking with girls online, and they didn't connect, or I was in the middle of messaging somebody where I thought it was good, and for some reason, she deletes the conversation and it gets frustrating.
Taking a break from dating and putting it aside really helped a lot. I focused on the things I love to do, like my hobbies, to lessen the pressure.
Ruby: Yeah.
Kevin: Once I was ready again, I'll be, "All right, let's start over. Let's start fresh. Let's look at what I need to work on."
How he was able to regain his confidence to get a date?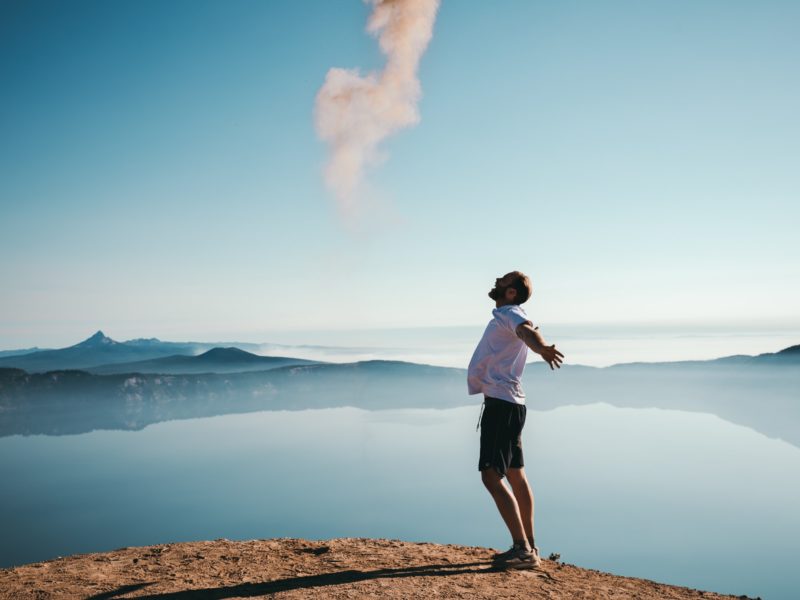 Ruby: How are you feeling now? Was it all worth it?
Kevin: Yes, it was definitely worth it. For me, it definitely took me longer just because– I took my time too. Going through this class just because I didn't find someone really soon, I definitely understood who I was, and I definitely understood who I was looking for. Even before I met my current girlfriend now, I did go on a few other dates as well.
This time, I knew that she wasn't someone else looking for, and that's another lesson that I thought was great too, just identify who you want, because I think that's another mistake people make too. It's just like they go through this and they don't know who they're looking for.
They just want somebody to be with and the relationships, they're not always happy, because they weren't meant to be together, or they just weren't seeing eye to eye. This time, my current girlfriend, I knew this is the person I was looking for. She was someone I was looking for, and it just connected that way.
What makes him decide to seek help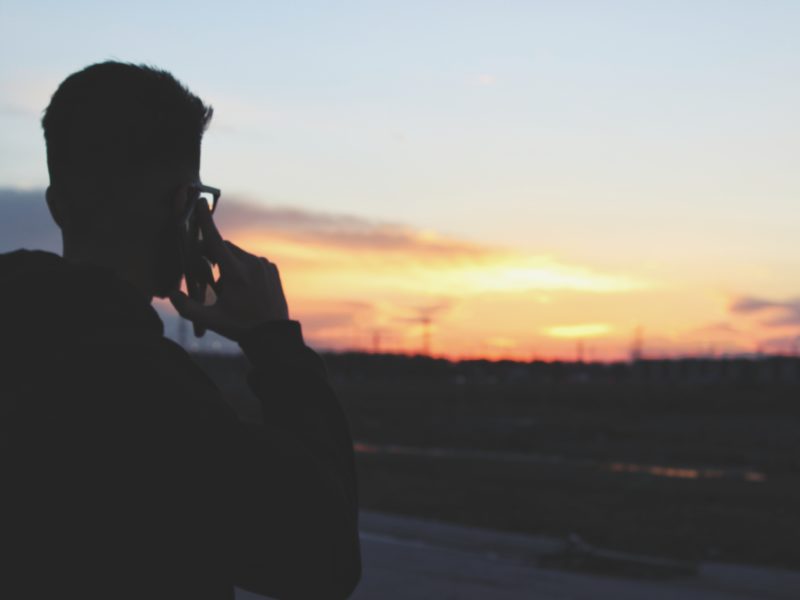 Ruby: Awesome. Previously, you did also mention also the obstacles you have to go through this, obviously the lows and the pain. It's a very vulnerable topic for people. A lot of people are scared to get help on something like this. It can be shameful, and you're obviously Asian as well, and even I believe we talked about this in culture, getting help and things like that. It can be looked down upon. Can you speak to them? What would you say to them that you think it's a little bit shameful? How did you overcome that, and start walking with me?
Kevin: It's just to identify that– it's getting over that fear, asking for help. A lot of people when they feel depressed, it takes a lot of courage to go to see a psychiatrist. At first, you're always like, "I definitely don't want to see a psychiatrist, it's embarrassing." I feel like it's the same way with seeing a dating coach that way.
I had this issue and I know I could potentially try to solve it myself. Maybe try to get advice from friends. But you don't always get the right advice, and every person is unique. Not one piece of advice is going to work for everybody, and it's just having to know what type of help you need, and what kind of guidance that you need is what I felt really helped.
Why did he decide to take this investment?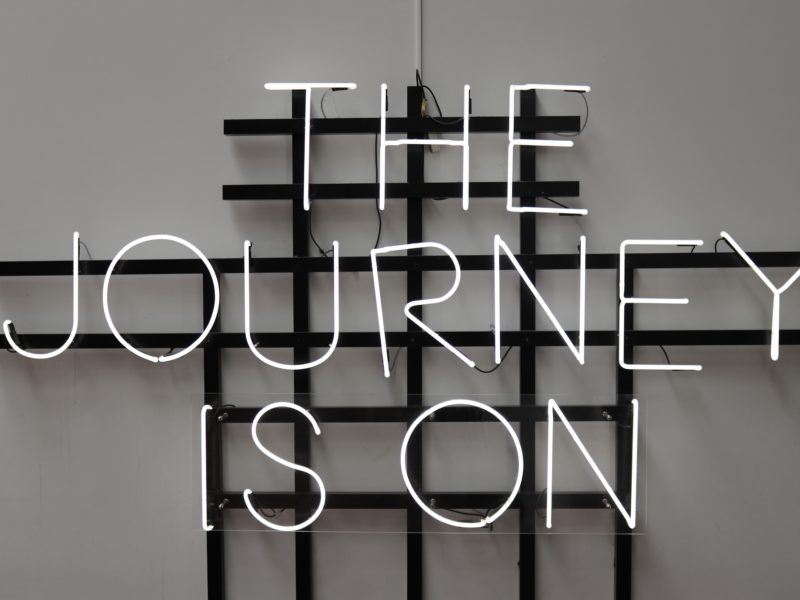 Ruby: Yeah, and what are the reasons that you noticed this investment was worth it and that made you take that plunge?
Kevin: When I talked to you for the first time, you identify it right away, you knew that you could help me. I spoke to you about some of my weaknesses, my confidence, You said, "Well, that's something we can easily fix or that's something we can easily correct," and I said, "Why not? Let's just give it a try." That's just kind of the person I am. What can you lose, is kind of the attitude I went in with.
Ruby: Awesome. Couple more questions left here. To anyone that hasn't watched much of me or knows me, how would you describe my coaching style and what helped you?
Kevin: What helped the most is just giving me assignments, working and guiding my way through it because just having to do the assignments, having to identify myself going through those things, I was struggling at one point that you would give me the best advice that I can. It's just instilling trust between us that I'll do these assignments, and I know I could trust Ruby here to give me some of the best advice she can.
What are the qualities to be successful in this area?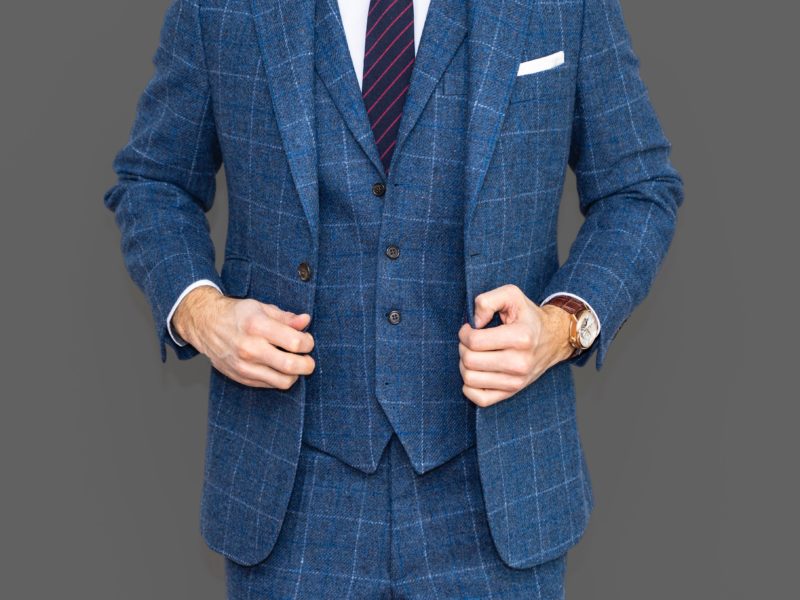 Ruby: Thanks. I try to think I give some pretty good advice.  Now coming out of this, what qualities do you think one needs to be successful in this and be like you and reach this point where you feel confident and in a relationship now, what qualities do they need in this process do you think needs to be there to get there?
Kevin: I think a couple of things that one needs to think of it, just doing one assignment at a time. Sometimes, it gets a little frustrating, be like, "Why am I doing this? Can I just move onto some of the stuff I know I need work on?" Just trust that the assignments that you get trust.
Trust in Ruby that she'll get you there at one point, but we all have to start somewhere. Just be dedicated and do the assignments. They're not difficult, they definitely help you understand yourself more. The biggest thing was just being patient, which is another good piece of advice for this.
Especially from where I was to where I am now, it took a lot of time. I feel I'm a lot more confident now, just because I took that time, and I trusted the process, and I listened to you and took your advice. Even well after our sessions were over, I could still hear Ruby in my mind, being like, "All right, what would I do in this situation? How can I apply what you taught me to the situation I am in now?"
What he can advise to those who are on the edge of working with Ruby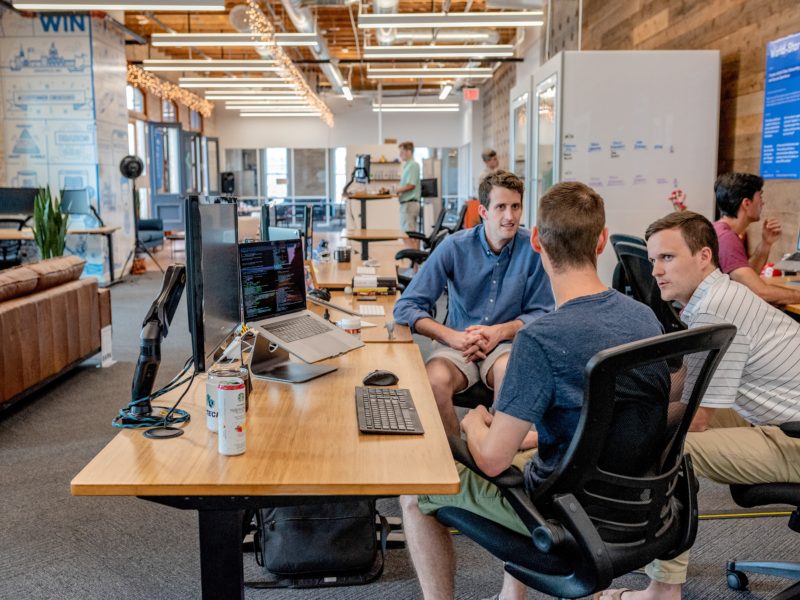 Ruby: I'm glad, and you're not the only person that has said that after the fact. They're like, "Sometimes, I still see you on my shoulder, and you're just telling me like, 'Oh, what to do,'" or whatnot.
That's fantastic. Last, but not least, people that are usually listening to this are usually right on the edge of almost working with me. If you could speak to them directly what would you advise them about working with a dating coach?
Kevin: Bottom line is, what's it going to cost you? It's like, my mentality is, "Let's just do it." Like I said, what's the worst that can happen? For me, it worked out great. Others, it may take some time, but you'll feel better about yourself just knowing that you identified that you have an issue and you want to fix it. Just do it.
Why Kevin's story is so inspiring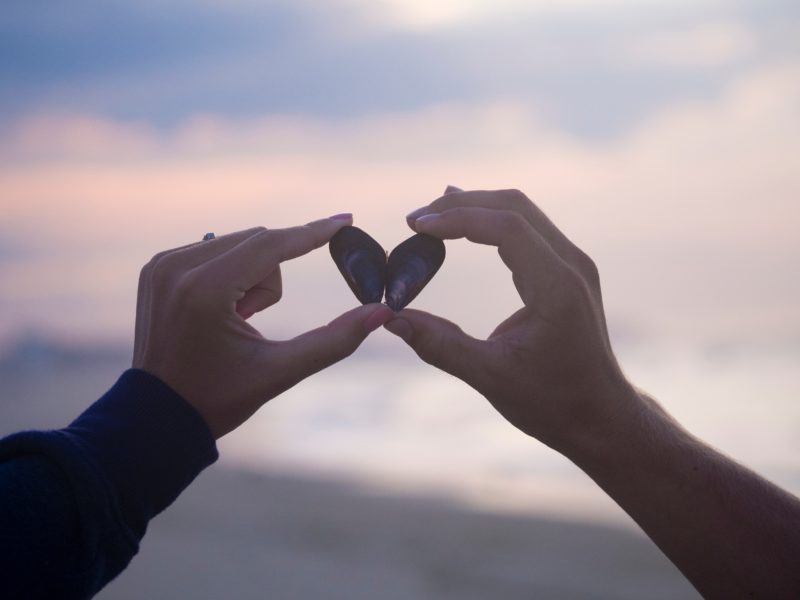 Ruby:  Thank you. I know, it's such a logical way of thinking. At the end of the day. I just want to remind everyone the reason why I found Kevin's story so inspiring is that he is one of those who kept doing these practices and what he's learned. He was patient and it's not like I can ever say I guarantee a girlfriend, and I never mentioned to you that I can. I can't control every lady that's out there.
However, I will usually leave this feeling like what you're saying, confident, I know now what I'm looking for and I know who I am. I just had to keep going and be patient, and that's okay.
It really is two questions, what is there to lose? Unless you don't do any of the work, then there's an issue there. But if you do the work, trust the process and do the assignments,  you'll be in a better spot for sure.
Kevin: What really connects us is "we are foodies"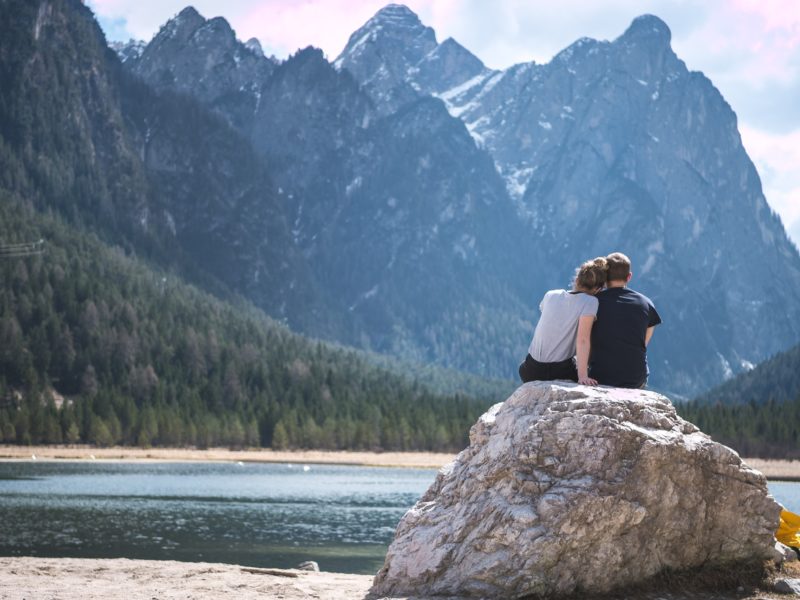 Thank you so much, Kevin, for being here. I really appreciate it. Like I said, your story is great, and I'm so happy that you've found someone that really liked you, cheesy as it sounds, all of you. If she is just as adventurous– because you say you are adventurous. Does she like doing things with you too?
Kevin: We love to travel. We're still planning our first vacation, and we're still trying to talk about what we want to do. What really connected us is, we are both foodies. That's always another simple one to overlook is. A lot of people like food and something as good as simple as talking about restaurants and what type of food you like can easily connect people too.
Ruby: Yeah. Exactly.
Kevin: Yeah. Actually, I commented on ice cream is what got her attention.
Ruby: That's right. Oh, and if we didn't mention it before, guys, you did meet her online. That's why he's saying commented. Unless it was like an ice cream parlor, which I don't think happened.
Kevin: No, I met her online. I saw her picture eating ice cream and I commented, "That looks like some very good ice cream. Where did you get it?"
Ruby: That's a great way. You used the strategy there. All right, thank you so much again for being on here. Hopefully, this will inspire you to make some change and get out there. Kevin did it. You can find that person too. Thank you so much for being here.
Kevin: Thank you.
Kevin's story is so inspiring. He really pushed himself to regain back his confidence and trust in everything that Ruby that asked him to do. This kind of attitude would make you successful in finding the woman you are looking for.