Description
Do you feel confused and suck in your dating life? Have you felt like you've seen all the articles, books, youtube videos and you're still at square one? You've asked your friends, family, and forums and their mixed advice didn't lead anywhere different? Maybe you've even purchased online profile or messaging courses or my mindset for success course but you're unsure if you did it right. And then, hiring a dating coach isn't an option because of their thousands price tag. I got the solution for you! You will get your material reviewed, then receive a thorough recorded video feedback along with next steps to fix, AND follow up of confirmation once edits are sent.
What's a better deal?! When you purchase this product, Ruby will first ask you to:
Fill out a form to better understand what you've tried, the problem, and what you're looking for
You will also provide screenshots of what you want reviewed (you can NOT do both profile and message review)
This is for those moments you're confused and you want advice like below: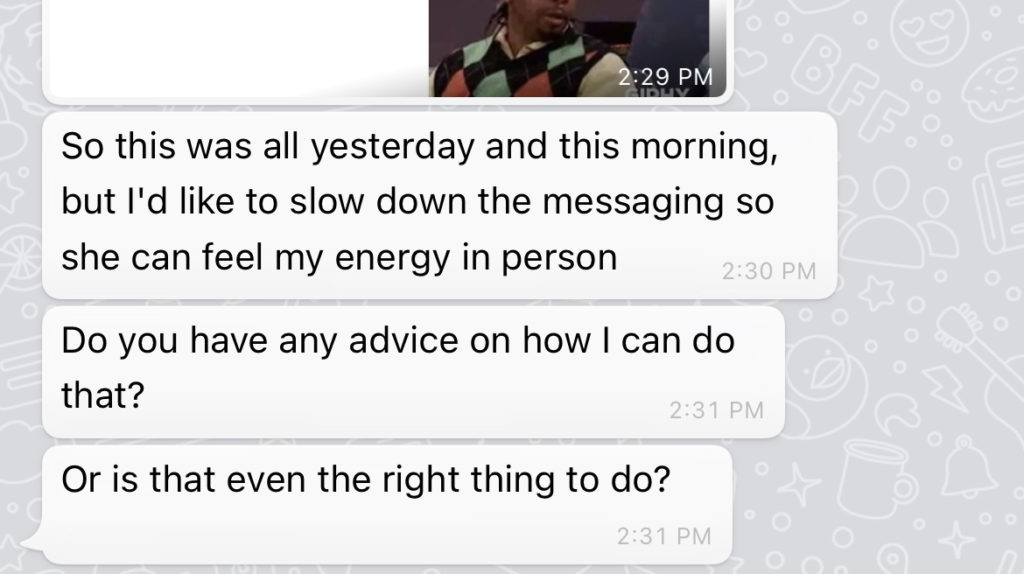 I will review everything given, you will then receive:
A video (length depends on the amount of information shared, maximum of 30 mins) from Ruby, recording includes the screen and her presence
A walk through of what you're currently doing that works
The spots to catch and work on
Understanding the why: What women are thinking or why it isn't the best strategy
How and what to edit/fix
Overview of the best strategy
Marching order: next steps implement to improve
If you follow through with the advised steps, it'll provide clarity on the situation so you can take action and receive a response that gets you excited like below: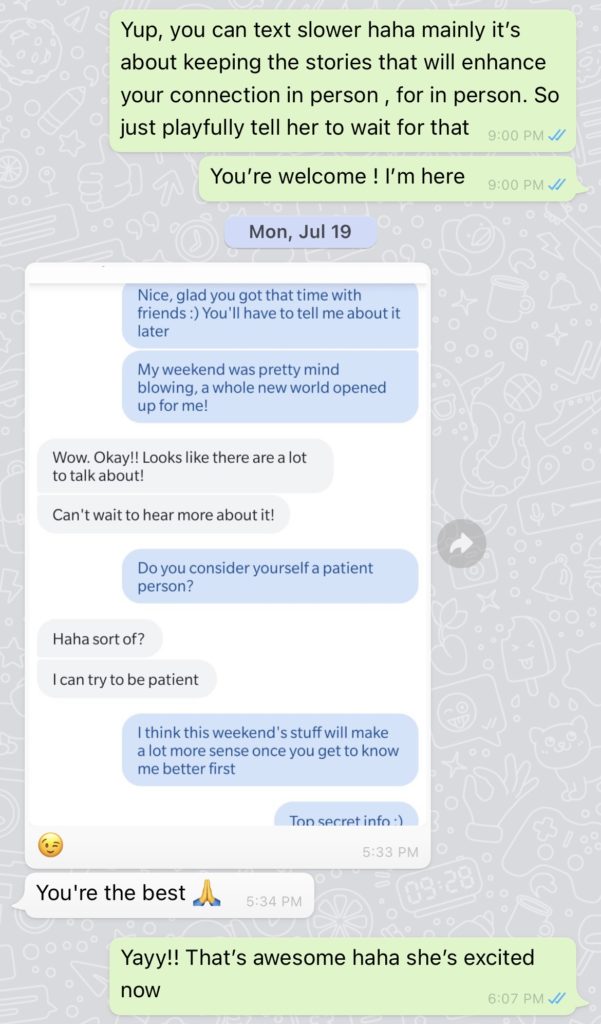 Don't you want to feel like, finally, you have direction? You want the honest direct, personal feedback from a dating coach, instead of generic advice or friends bias thoughts. And with that guidance, you hope to be in these guys' places: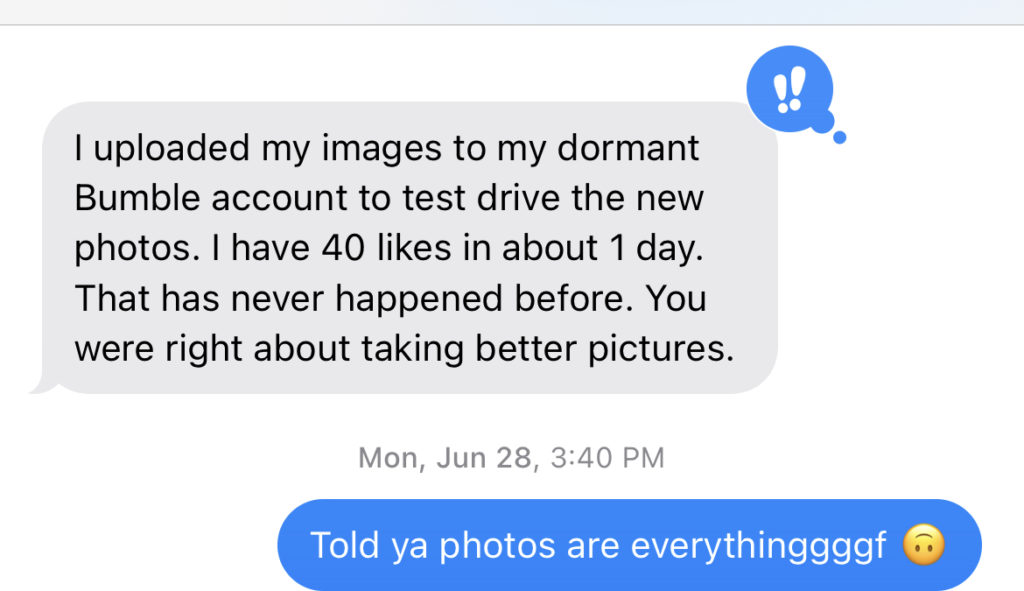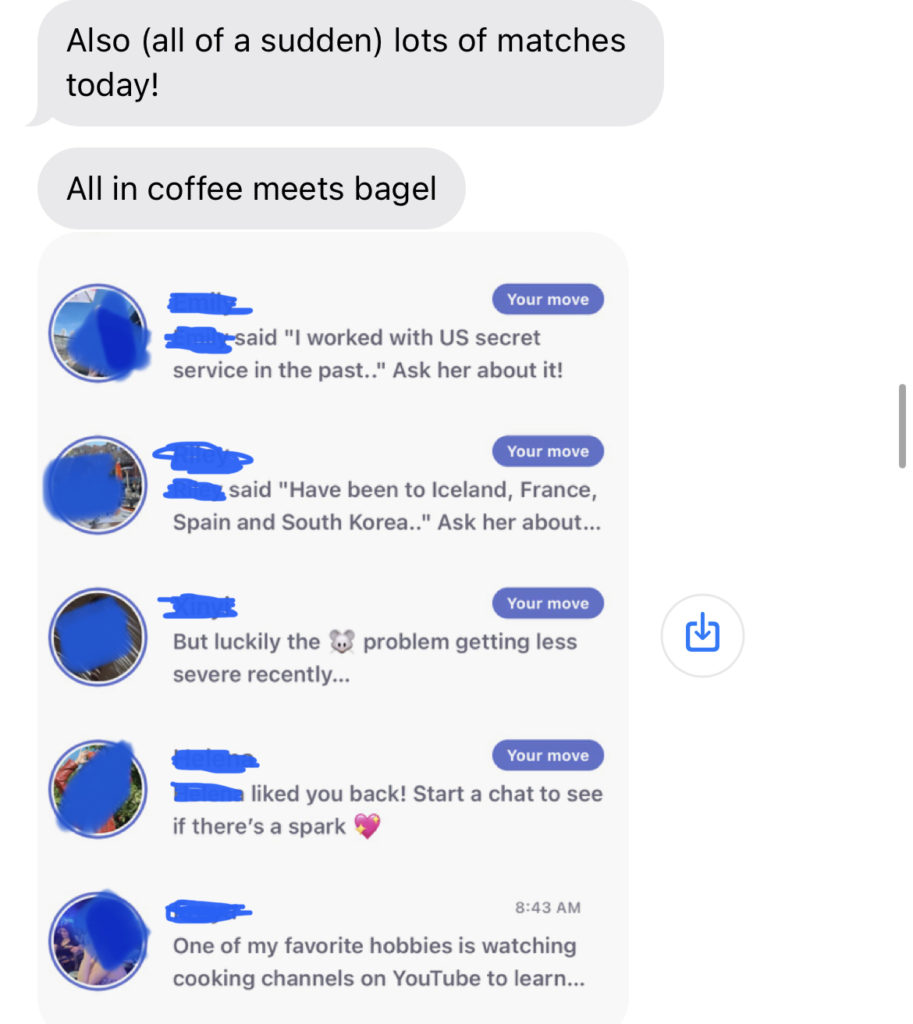 If your time! Get your personal feedback from a dating coach (without feeling shy like you have to show anything in front of a group) with direct guidance to gain new insights you can't find anywhere else.
What are you waiting for? Get this limited available product now before it sells out!
Note: This is a recorded video call response, NOT a video call.
Please note all sales of this video are final.
The original content is the copyright of Ruby Love Inc. and may not be used or reproduced without our prior written permission