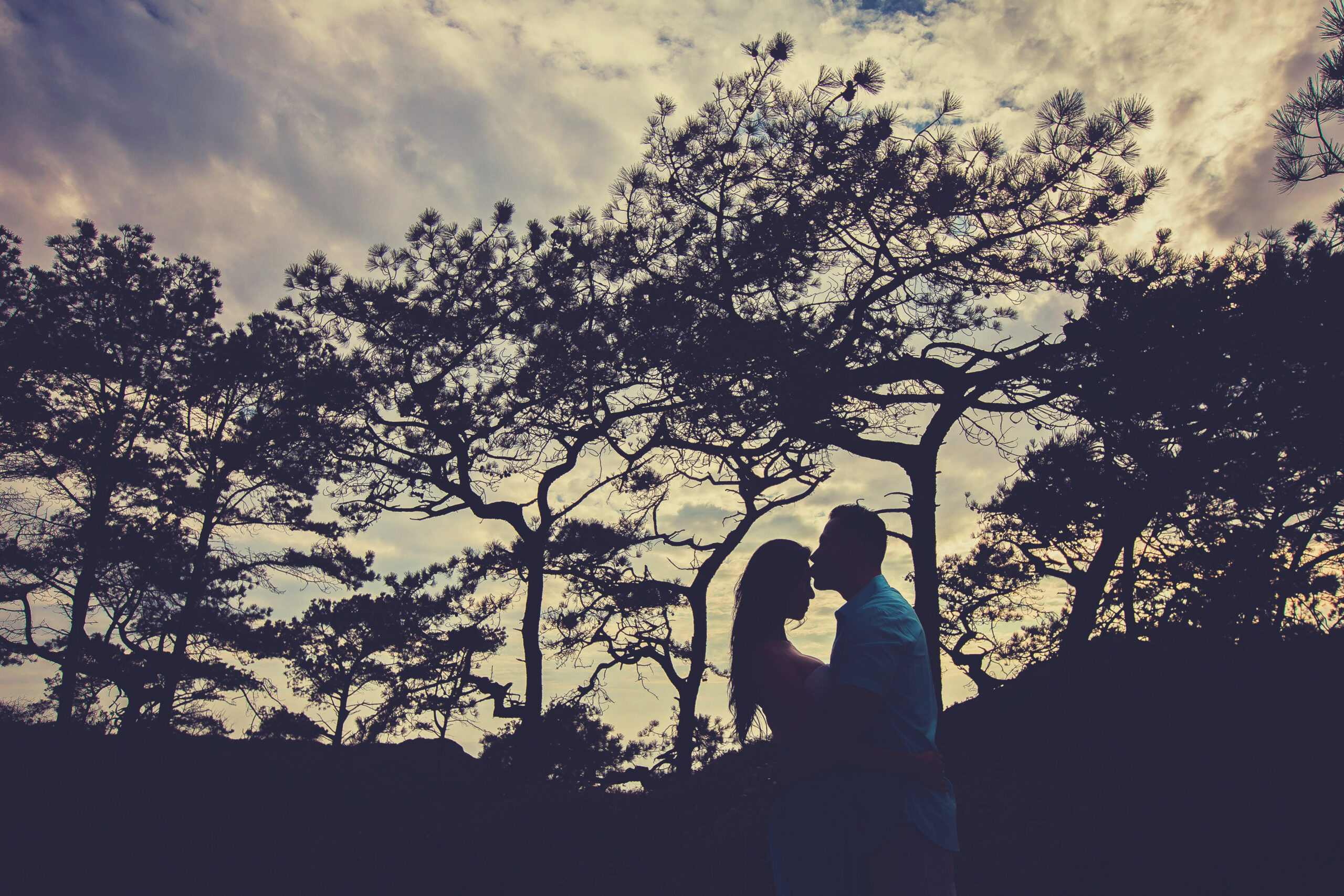 Mission Possible:
Dating Starter Pack
I'm spilling the beans on how to finally get yourself out there, overcome your fear of rejection, build confidence, and start getting dates. Stop exhausting yourself by throwing darts in the dark, not knowing how to get it to stick.
Let's get you focused so you'll know exactly what to do in dating.
(No, I will not tell you to go on Tinder — unless, that's the kind of relationship you want…And no, I will not tell you to go to the bar or club scene)
With my guidance, we will get you started so you can begin meeting women without changing a thing about you.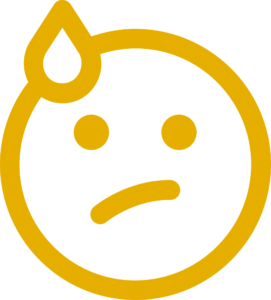 You're stuck
You know you want to meet women and go on dates, but you're stuck on where to start. It's not as easy to meet women, especially if you're shy, and when you have a set routine that doesn't put you in front of new people. It was so much easier in college!

You're confused
You've constantly asked yourself — what am I doing wrong? You're trying a variety of different methods, you ask friends for advice, but it all leads to a dead end. And the problem is, you're confused on what you're doing wrong (if anything)

You're exhausted
It's not like you're just sitting there twiddling your thumbs. You're tired of sending messages, going to events, rejection after rejection, and getting nothing in return. You're this close to giving up on dating because you're that frustrated and tired.
What if I told you that I have THE answer to change all of that?
The answer that will shift your focus in the right direction without guessing anymore
AND that doesn't involve a lot of rejection and heartache
AND sets you up for continuous dating success.
Who am I
to help you in this?
A proven professional with almost a decade of experience with men AND women.
I did not just pick up this career because I thought I was good with people. No, I have earned a degree in Marriage & Family therapy, worked with couples and saw all the mistakes, spoken at Tedx about the difficulty of getting a date, and worked for the biggest and longest standing online dating company.
With my experience and passion for helping you, I have created….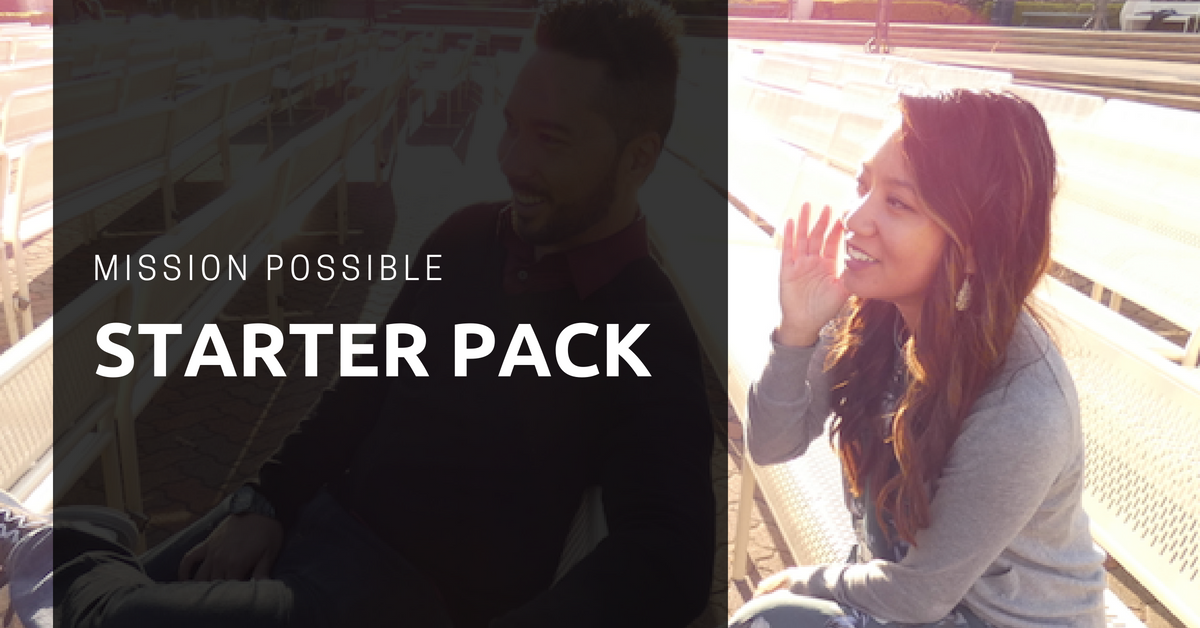 Finally receive the clarity
and direction you've been looking for
An online course for the Good Gentleman who doesn't know where to start and wants to find the direction they've been searching for.
Where and how to start meeting women so you can, finally, have direction
Build your confidence without changing who you are
Discovering what makes you attractive to the women you want
My proven plan to guide you seamlessly from first approach to smoothly conversing
Figuring out where your quality ladies are hanging out so you can stop wasting your time elsewhere
How to flirt without seeming like a creep or a cocky douche
How get yourself UNSTUCK, OUT there, and start taking control of your love life.

What's in this course?
Module 1:  Healthy and champ mindset – Gain the foundation for success?
[Breakthrough] The 3-part strategy your mindset needs for continuous ultimate dating success
[Overcoming Rejection] How to reduce and overcome rejection (including the fear of it)
[Healthy Perspective] Pulling out the true and best version of yourself
[Anxiety/Overthinking] How to take your mindset barriers and use them as your strengths, plus overcome their negative effects.
Module 2: Confidence & Attraction – Feel like a lady magnet
[Confidence] Defining what it is and building your confidence as an attractive man
[Discovery] The step-by-step formula to listing out your attractive traits so you can know how to attract the right person
[Attraction displayed] A fill-in-the-blank format so you know how to talk about your attractive traits to a potential match. How else would she know what they are?
Module 3: Locate your lady – Clarity in where to put your focus
[The Desire] Who do your women want? Is that you?
[Location] I list out most popular public locations, open liners are also provided. I, also, list online dating platforms and who they attract.
[Online vs Offline] Deciding on your area of focus to save your time and energy
Module 4: The interaction – Transform yourself into a smoother talker
[The first move] The most effective way to initially approach her, online or offline, so you don't feel icky or like a creep afterwards.
[The tension] 5 key strategies to build tension to leave her with curiosity and wanting to talk to you more.
[Flirting] 5 different methods to flirt that is comfortable with you
[The transition] the step-by-step formula on how to take it offline & get the date
[Prompts & Saves] 10 different ways to save an awkward conversation, unexpected silence, or a blank.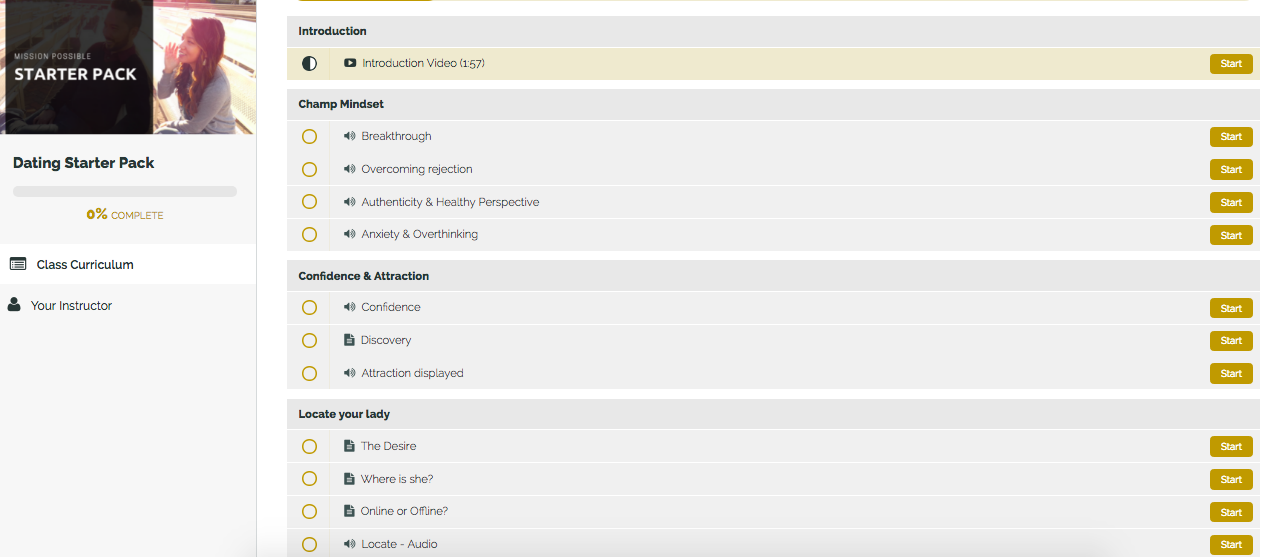 This is for you if…
If you want to date to have a long-term relationship.
You know you're a good man with good intentions who only want to treat a woman right. You know you have a lot to offer.
You know something is missing and ready to make a change.
You have it together in the other areas of your life…you're just missing that last piece to your puzzle.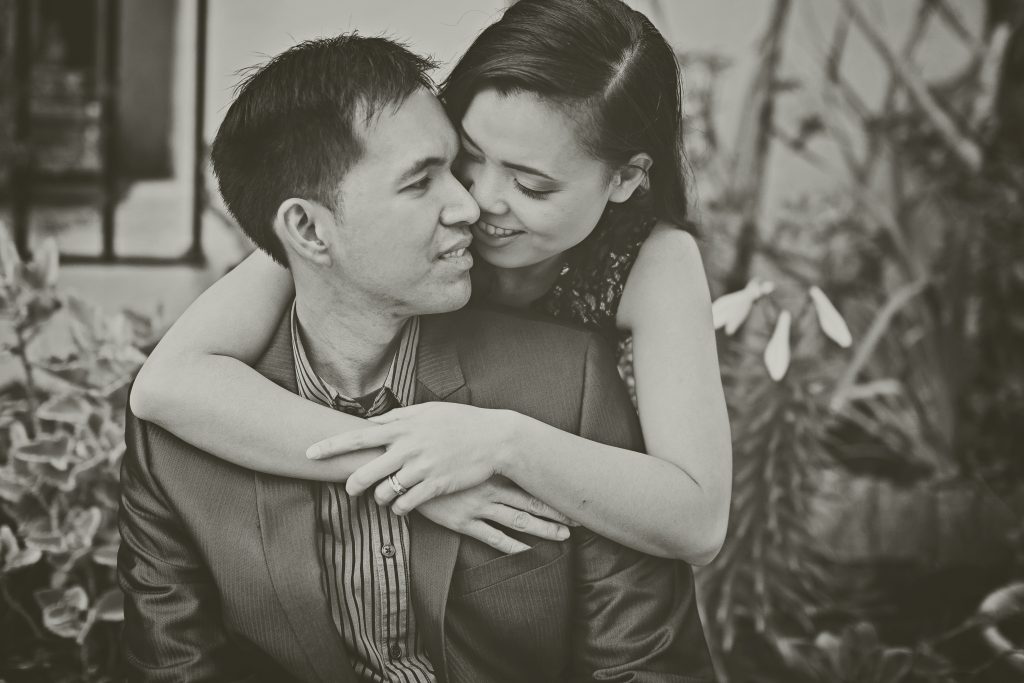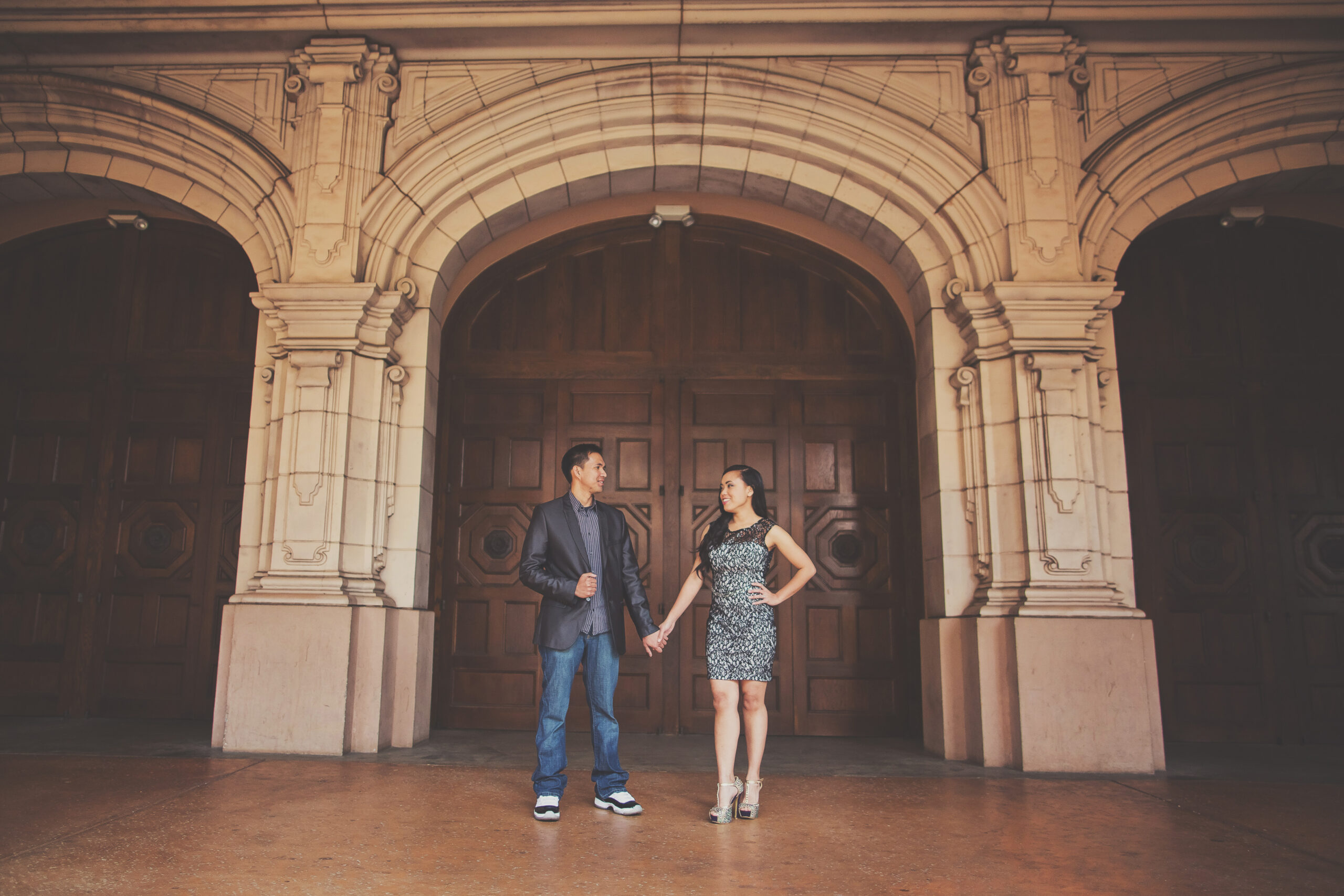 I will be honest, this is not for you if…
You're angry at the World and blame everyone else for your problems.
You aren't willing to find the time to do the work (and all you need is 30 minutes each week)
You want a woman to walk up to you and someone to fall from the sky, into your lap. Let's keep it real – I'm not a magician.
Looking for a one night-stand or associate success with the number of women you can date at a time.
You are suffering from depression and high anxiety without currently seeking help in that area.
Even if you've tried other dating courses and read a variety of books
This course sets you up to succeed because…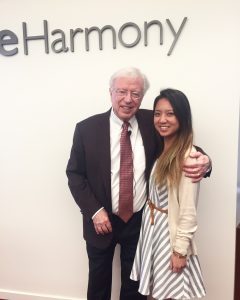 I am not your typical dating coach who just woke up one day thinking I can randomly start a business by helping single men because I'm a woman and I have personal experience. I am your dating coach who knew her passion since high school and got the experience to help you.
I have worked with the matchmaking firm, It's just Lunch, and was the lead matchmaker and coach at eHarmony's premium service, eH+. I have helped hundreds of clients search for their special person, coached those to be successful, and helped clients get happily married and in relationships.
I earned a Masters degree in Marriage and family Therapy from the University of Southern California and a Bachelors degree in Social Work from San Diego State University. I have worked with many couples to enhance their overall satisfaction and overcome struggles in their relationship.
I am dedicating my time to help you unleash a part of you to get ladies drawn to you in a heart beat. Helping you is my passion.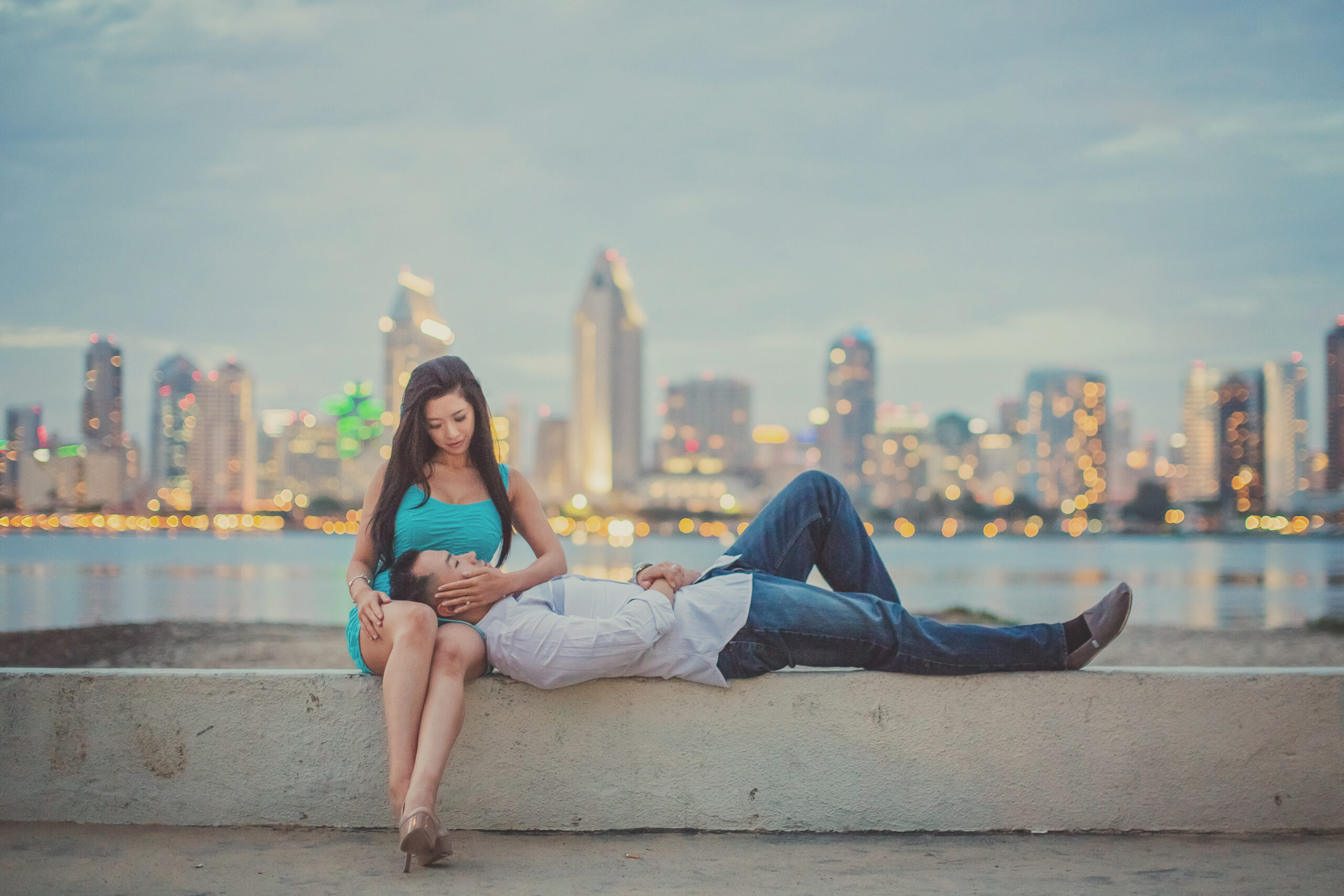 How do you know this works?
I'll let past participants do the talking…
Here is Adan, 31, describes himself as "extremely shy and feel awkward when trying to talk to new people." Luckily, he was able to get there. Check out his messages to me below.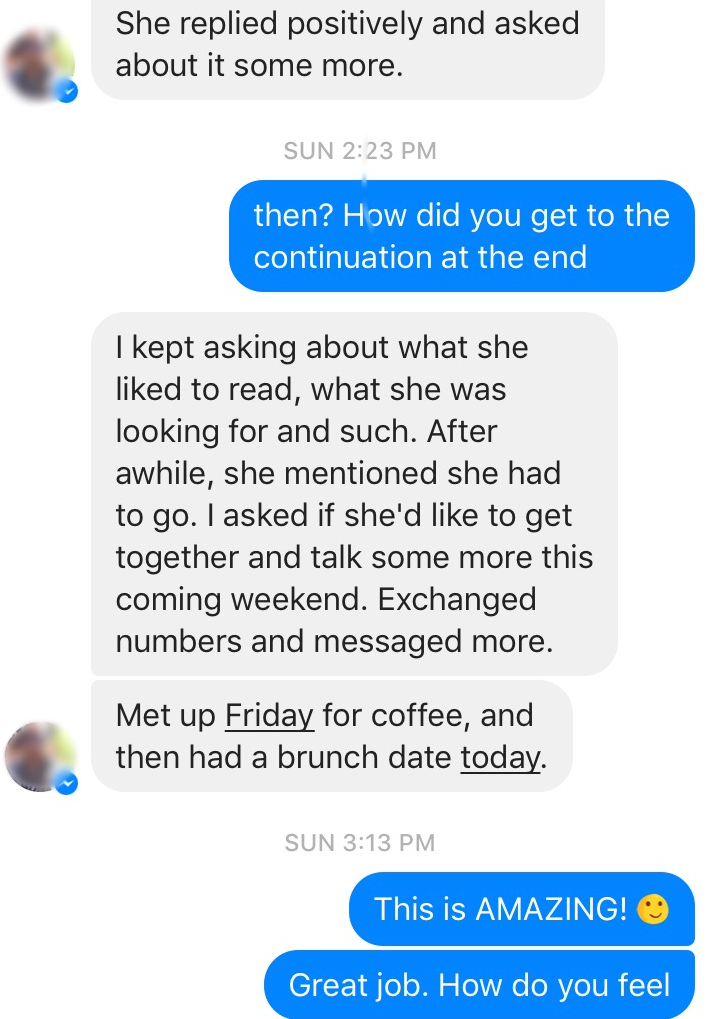 Meet William, 44, living in Georgie. He is divorced with 3 children, completely uncertain of how to speak to women at all.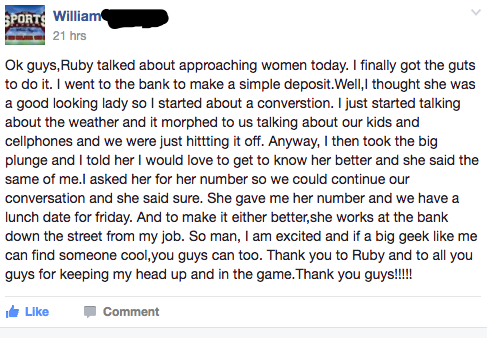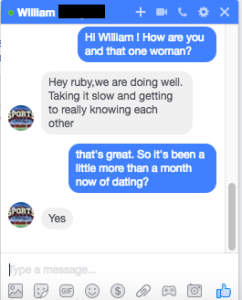 Let's get more real…hear it directly from
the recent participant from the last program…face to face.
Here is our recent graduate, Justin, 36 years old, who described his struggle with one sentence he hears all the time "you're a great friend, any woman would be lucky to have you." He has now been quoted in this video as a man who has "mastered the friend-zone"… along with dates lined up. Watch his story below
Here is Seth, who had a lot of one-off dates, unable to find a woman he wants and sticks. He took the leap and joined the program last year and was very active in it. His commitment lead him to his result….a lady who asked him to be exclusive (when does that happen?)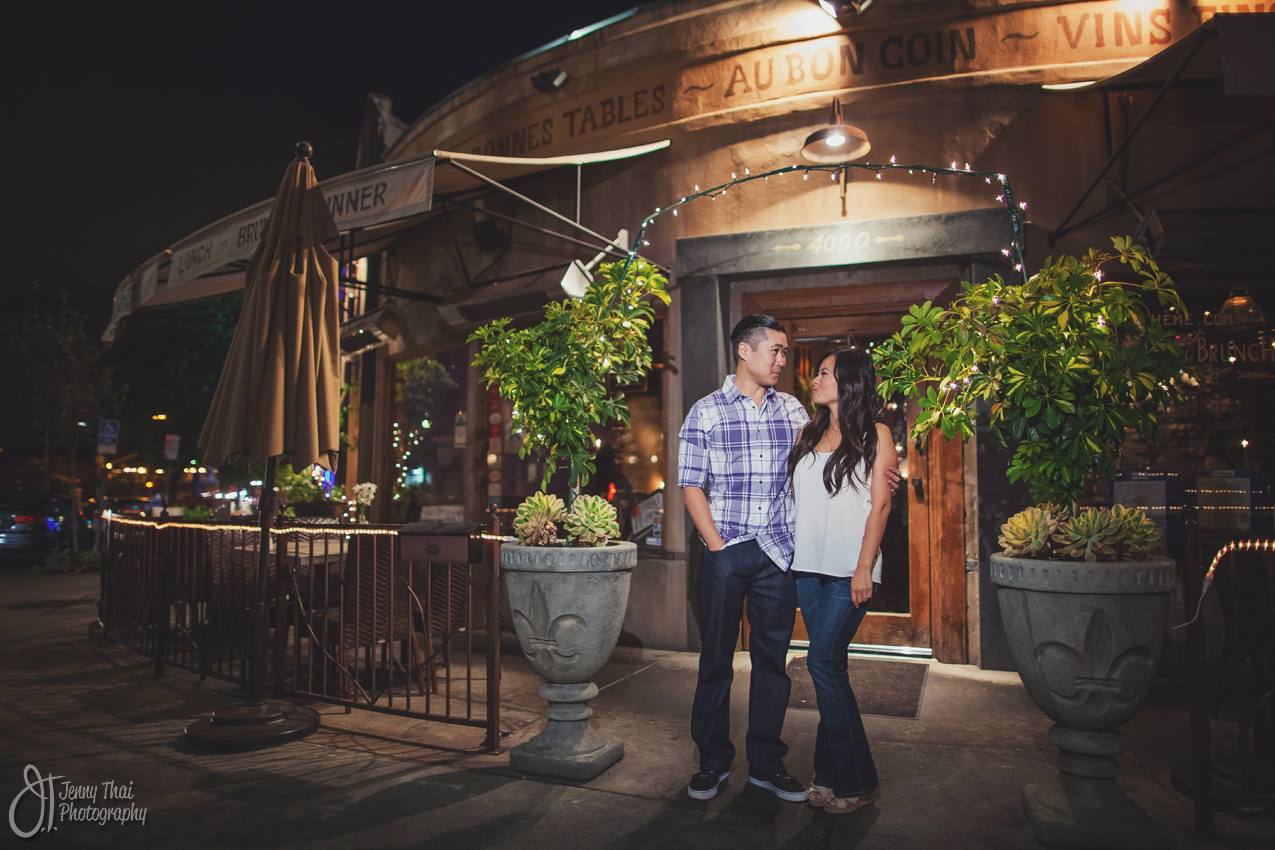 Ready to feel that excitement and happiness as they all have?
Let's transform not only your view of yourself, but your entire experience and outlook on dating.
Here is why you can't risk NOT doing this…
How much time have you wasted already? Stop reading countless articles, books, and online forums to only find yourself 4 hours googling…and still no date.
How much money have you wasted already? Instead of paying for books that don't give you direction, or spending money on bad dates, you get all you need to launch yourself in just a couple minutes after clicking. Make the investment to get you to your goals faster instead of trying to figuring it out for…who knows how long.
Don't do things alone, when you can have someone else by your side. Sure, you can travel or go to an event by yourself…but to share the joy is double the fun. The more you wait on doing this, the more activities you will do alone. The more you may do those activities, but can't share the amazing experience with anyone.
Dating hasn't ever worked for you?….There's one big difference between why it hasn't worked in the past…you didn't have me 🙂 I have the knowledge, experience, and I'm a woman! Let me give you the change you need.
Stop missing opportunities. Great women are everywhere! But without the right strategies….you're missing so many chances.
Ready to start getting closer to those dates?
4 Step-Modules taking you from point A, confused and anxious, to point D, confident and conversing with women
Audios from yours truly so you don't have to sit for hours reading, but listen to give you the complete picture
Activities aiming to implement the information so you can get results. No more sitting still reading along – it's time to execute!
You will immediately receive all the information in one online platform so you will forever have access
You don't have
to do this alone.
This career of mine is my passion because I'm so tired of society putting great guys like you down, praising pick-up artists, and women not giving good guys a chance. I started this to make a difference and change the game. And it all starts with you. It starts with us.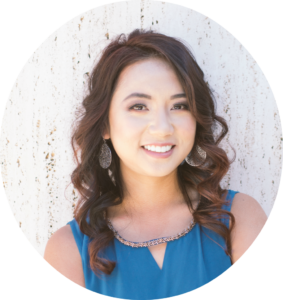 It just takes one click and in as short as 2 weeks, you can catch the eye of a beautiful woman
So, what are you waiting for?