Knowing ourselves better can help us build our self-confidence which plays a big role in having great personal power, and bringing it back is what Tuan struggled with for over 5 years. Tuan has been kind enough to share his story.  He had a couple of girlfriends in the past couple of years and decided to take a break after his last failed serious relationship to focus more on himself, he tried to use a different dating app during those years, however, he was not getting any results…and that really affected his self-confidence.
In this conversation,  Tuan talks about his journey getting back to the dating game, rebuilding his confidence, and finding himself juggling TOO many dates (not the worse problem to have, right?). The transcriptions below have been revised for clarity.
About Tuan
Ruby: Hi, everyone, Ruby here for another story for you guys. It's quite inspirational, and hopefully motivational for you. I have a great client here who is willing to share his story. Let's dive right in and hear more about him. Today, we have Tuan. Hi, Tuan, how are you doing today?
Tuan: I am pretty good, Ruby. How are you?
Ruby: I'm doing well. Thank you so much for doing this, really excited for you to share your story. Let's go ahead and start by telling a little bit about who you are, where you started, and where you are now.
Tuan: My name is Tuan. I'm 31 years old, I live in Orange County, and I'm an engineer. Dating experience before meeting Ruby is I had a couple of girlfriends in the past, and after the last one, I took a break for five years, and just tried to focus on myself. During those five years, I was using online dating apps intermittently and wasn't getting any good feedback or result. It really affected my self-confidence a lot. Then, when I saw Ruby in one of the Facebook groups that I was in, after several months of just hesitating, don't know whether I should pay for this program or not, I decided to go with it. The result could not have been better. Right now, I actually have a lot of fun with it.
The biggest obstacle he overcame during the process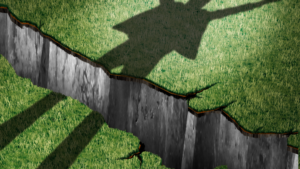 Ruby: Awesome. That's so exciting. I know online dating can be really frustrating. As you said, it can really kick you down. It was really great to see you find that confidence again and find it exciting and get some matches in. What would you say is the biggest obstacle that was overcome during the process?
Tuan: I would say the biggest obstacle for me was finding out what is attractive about me and rebuilding my confidence. All the things that happened to me in the past. I lost my confidence, I lost my cool, I couldn't even recognize myself, what is attractive about me. Through the program, Ruby helped extract and helped me figure out what is unique about me.
I think that was one of the best things about the program is that it's not to some trick to talk to girls, but it's more about like, "What is your unique about you? Let's highlight that and bring that to the table and try to portray yourself as your best self and your most confident self."
Ruby: That's awesome. I love that you said there's no really trickery behind it. I've always tried to vocalize that to people. I'm not trying to make you become someone you're not. I'm just trying to pull the traits that you already have to attract the right person. What's really awesome for you is, it seems like, out of all of it, you came out of it more into who you authentically are, right?
Tuan: Right.
What part of the program really helped him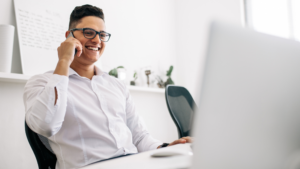 Ruby: With that, especially with the confidence and how you feel about that, give us a summary of how, I guess, my specific guidance, what I did helped you either find your confidence or even get your matches. What part of my guidance really helped?
Tuan: Your weekly call, for sure. You have tough love for checkups. When you give an assignment, you make sure that I stay on it. I learn by tough love, so I enjoyed that someone could be like, "Hey, stop slacking. Get your shit done."
Ruby: I don't let you get away, do I?
Tuan: Yes. I enjoyed that aspect. It's like having an accountability partner, who'd be like, "Hey, did you get rep in? Don't slack." Also, the PDFs that you provide, it's a pretty good explanation and your weekly call. You go into more depth, which helped me understand a lot more. You can only read so much but when I can hear you explain things, makes a lot more sense. Sometimes, if I get stuck, texting you regarding how to approach a girl, what's the better way to portray my point, you usually reword some of my objectives in a better way. I think that's really helpful.
Ruby: Oh, yay. I'm so glad. One thing, you don't know, if you're listening, that part of the program is obviously the ability to text me. It's not like you can only talk to me on our phone calls. It's about being able to text me in between those when a girl is texting you, you're not sure what to do, or you have trouble knowing what to say, I find that really important.
So, I'm glad that, the texting part has helped. Also, I feel especially with mindset, if you say something that is self-sabotaging or showing that kind of lack of confidence again, then even through text, I'll tell you like, "Hey, come on, you can do it. Come on, let's get back up. Let's figure this out." I don't want you to get away even through text, not just on calls.
Tuan: Exactly
Results of working with Ruby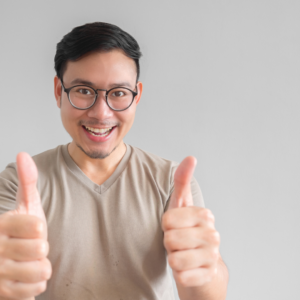 Ruby: What are the results? Especially because diving deeper, as you said, how before online dating, especially you tried for what, four years, and it wasn't working out. Tell everyone what you have been experiencing when you started online dating, again, with me?
Tuan: I restarted my online profile during our fourth week with you. Within the first two weeks, I was getting more matches than I would have not gotten in the past six months. The results are good. I noticed that I wasn't just mindlessly swiping. Whenever I look at a profile, I have an idea of how to approach this person, instead of just, "This is cute, swipe. This is cute, yes, yes, no." It's more of like, "Okay, how am I going to stand out compared to– If she's a cute girl, I'm sure she can get about 500 likes, so how am I going to stand out compared to these 500 people?"
That's what you've taught me, like how to make yourself be stand out enough, but still keeping your authenticity about yourself. I've been doing that and it has been a huge help, and the end results show.
Ruby: That's really awesome. I like what you said about how before swiping sometimes when you don't know what's going on can feel a little tiresome and exhausting. But it seems like now that you have the structure, it's just a little bit easier to go through it because you know what to do, right?
Tuan: and one more thing that I want to add was that all the girls I matched with, the conversation is– you've helped me with how to make a meaningful conversation. All matches I've talked to, all the conversations have been very meaningful, it's been a long conversation and we connected at a deeper level. It's not just, "Hey, what do you do? What's your favorite hike? What's your food?" If you ask that, you know you're out.
Ruby: We cut out those conversations, right?
Tuan: And you slapped me a couple of times on the wrist for asking those questions. I was like, "Okay, I've got to find a better way to approach it." So, yeah. If you stay away from those types of surface-level conversations, then you go into a very deep conversation. A lot of girls would really talk deeply, deeply about themselves. That's kind of nice.
A glimpse of Tuan's dating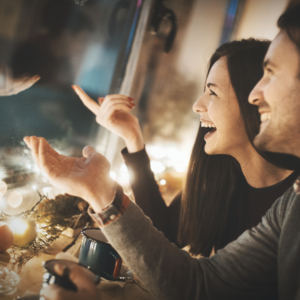 Ruby: I love how you brought that up because it's so easy for people to think that, "Oh, women never get into meaningful or in-depth conversations." But you're basically saying that a lot of the women you have, they have gotten there with you. But I think it's about how you approach those conversations and give them space to even do so, and it seems to all workout.
And now, seriously, I do want to mention this because you noted this before, you went from the obstacle before was even just getting matches, and figuring out, but I love how you told a story about how then an obstacle became dating four people at once, and that was just awful because it's so hard.
Tuan: Yes, Before online dating, all I have dated before was normal, offline dating with your friend of a friend. You never date four people– I've never dated four people at once.
But when online dating, you ran into that or you have that chance and you did it. And I'll not recommend it. If you are a working professional, you don't have time for this. You have to do one or two at a time, but do not do more than that.
Ruby: Right. It's funny how that became an obstacle, juggling them, and it's not they're all awful ladies. They were great. It's just juggling them at the same time is what made it difficult, but I'll always remember you saying like, "I never thought I'd have this problem but here we are." Now, if anything that just shows how much of a good job you've done, to also, I guess, attract these ladies, which were all great, it's just about filtering through and seeing if they're a good match for you at that point.
How he feels right now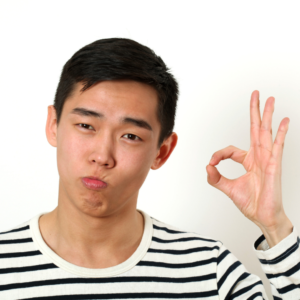 Ruby: Overall, how are you feeling now?
Tuan: I'm feeling pretty hopeful and bright for the future. I feel I know what I'm doing. I feel I no longer have that feeling of hopelessly wondering, like, "Is this the right thing to do?" And I just realized through with you is that there is a certain way you can do things, but then you can also add your own way to do it. And that's just a journey. It's like finding out combining your way and then combining with your own flavor into something. You make it your own, and I just like that. So, yeah, the future's bright.
Ruby: I love the words you used, bright and, I think, the word too is just hopeful. When before, I remember you came to me, it was just really rough. You already lost that hope, and all you can do is feel that confident, hopeful and continue until that right person comes along. That's it, right?
Tuan: of course.
Tuan's stand about seeking help about dating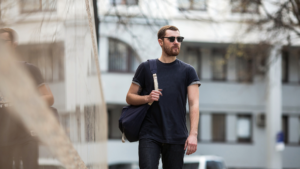 Ruby: Many people usually are too scared to get help on such a vulnerable topic, and sometimes it can feel shameful. Can you speak to that, and what would you kind of say to them who think that?
Tuan: I was in that boat for the most part of my life, because society makes you think that, "Hey, you're a guy. You're supposed to know how to flirt. You're supposed to know how to talk to a woman." But then if you come from an Asian background where traditionally you don't have people that help you in that sense, it's unfair to expect people to perform a certain way when they don't have any of the skill sets growing up.
In that sense, I would say there's no shame in asking someone to help you, like, "How are you supposed to know something?" The thing they teach you in the movies, that will only work if you're a very attractive person.
Ruby: If you looked like those people in the movies, right?
Tuan: Yeah. But if you're not, like most normal people are, not looking like those people, you need to know exactly what are you talking about. If you don't, that's why you should ask for help. Seeking help from someone who's an expert in the field— If you don't know how to do a deadlift at the gym, I mean, firstly, you would try and research, but then it's always better to ask someone else for advice. If you just try it yourself, you might break your back.
Ruby: Wow. Yeah, it's a good analogy.
Tuan: Yeah. If you don't know something, it's always best to ask the expert. That's how I always find the best way for me to learn things because I'm not the best learner doing things by myself. I just always ask someone who does it better than me and ask them for advice.
Ruby: It's awesome. It's truly a life lesson for many areas in our life, many areas. Because sometimes, just like as you said, with working out, you're not always looking at yourself, and even your form, and that's why and that's how you can hurt yourself. It's the same thing with dating at times, it's hard to look at your own. So, love that. Really, really awesome that you said it. I wanted to say preach, that's really great preaching.
Why working with a dating coach is worthy

Ruby: What are the reasons you noticed this investment was worth it when you first said yes, in your head? You even said before, "Oh, I did feel the same before, maybe could have been shameful," but what made you realize, "I think this investment is worth it"?
Tuan: I think it was during our second session together, there was an exercise on finding out about why I think so negatively about myself. I think there was a part where you really helped me figure out what happened to me in the past that made me feel so negative about myself. And it all came down to one event that I remember in middle school. I was like, "How am I letting that one event affect me to all this day?" and I didn't even know that affected me to this day until we did the exercise.
I was like, "Hmm." I never dealt with this, and it's just in the back of my head this whole time, and that's when I'm like, "Oh, is it worth it?" I would never think that event had an effect on me until I talked to you about it, until we figured out what happened to my mindset, my framework. That was the first thing.
And then, the next thing was you helped me build pretty good profile. And then, the next one is a date, it's like, "Okay, well, there you go."
Keeping your ego in check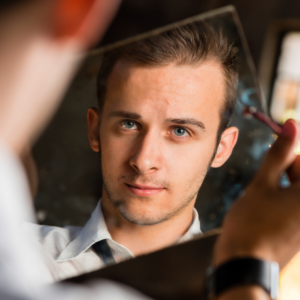 Ruby: Once that each step of the way, you're like, "Oh, okay, this, I see it. I see that it's working." I love how you mentioned the first thing is mindset because that's always the first thing I cover because you need to have a healthy perspective in all of this. It's one of those things, you said it. Sometimes, you don't even know, you didn't even know it was at one moment in your past that made such a difference.
Sometimes, it's about bringing it up to make sure you can overcome it. Obviously, it took your efforts too because you realized it, you saw it, and you wanted to work on it. I guess speaking of qualities that you had that made it successful, what qualities do you think a guy needs to be successful in this program with me?
Tuan: I think one of the biggest qualities as a guy is to keep your ego in check. Like I said, as a guy, you have a lot of egos, and asking for help is never easy. So, keep that ego in check and be like, "Hey, I'm here to learn. I'm not here to argue with you and your method. I'm just here to learn what you can give me and just keep doing it." There's going to be a lot of trial and error and just use what you learn, apply it, and see what works and what doesn't work. But see whatever works depending on your style because sometimes not all the things that you learn apply to you. Some of it can, some of it not. You need to figure out whatever one works for you. Just keep your ego in check.
Ruby: I love that. I just laughed when you said that because I totally have seen some clients' egos come up. But normally when they recognize it and they realize it's coming up, most then realize, "Okay, wait a minute. Why am I here? Is it to argue with her? because obviously, what I've been doing hasn't really been working. So, I'll listen." All I ever asked is to try because at the end of the day, all we can do is try testing and if it doesn't work, then we figured out another way.
That's why I always have clients like you text me. If things aren't working, or something isn't happening, then we figure it out. I guess, it's that quality of also flexibility and just trying and attempting. I love that a lot. The last thing I want to ask is usually when people are listening to this, they're on the fence of deciding if they want to work with me or not, and do this kind of program with me one on one. Speaking to the audience now, what would you say to those that are on the fence right now listening?
Price of the program vs Time you are spending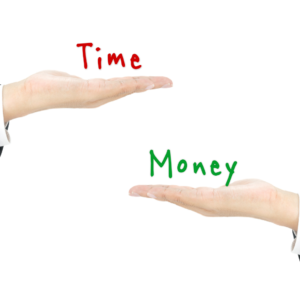 Tuan: I understand why people are on the fence. It is pricey, I'm not going to lie. It is a lot of money. But to think of it as a skill set you're going to have and you're going to learn about yourself, because I just usually equate everything to time, the time that I mindlessly swipe to an online app, let's say you spend an hour, and if you do that for a year, and you don't get any result, you could use that time loss.
You could use that time to generate and use it to invest it into yourself by purchasing the class. I think it's worth it, because what everything you've learned, you become more efficient, and you become more — you know what you're doing instead of just wasting your time, and I think wasting your time is wasting more money than ever.
Ruby: Yeah. Love that. Ah, my gosh, no, I love what you said, because I value time as well. I think it's important to realize the worth of your time. I guess anyone could spend more hours or minutes looking up more YouTube and articles. But when you look back at it, how much time are you going to use to kind of figure it out, and then it doesn't work? And then, you don't know what you just did that doesn't work. So, when you look back and you realize later, it's five years later, and you're like, "Oh, shoot, I just got older. I just keep getting elder."
Advice from a dating coach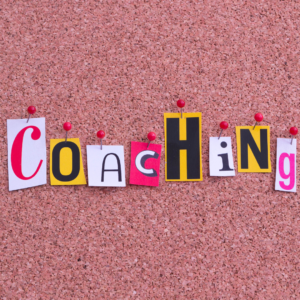 Ruby: For everyone that's listening, I love what Tuan said about that. I hope everyone really reevaluates their own time and how valuable it is, and how much time you are willing to allow to go by to figure it out or to just find clarity, if anything right now, so that's awesome.
Thank you so much for sharing everything today. It was really awesome. I appreciate you being open to sharing. I'm pretty sure everyone who's listening right now really appreciates it too. Thank you so much, and thank you, everyone, for listening in, and until next time. Thank you so much again, Tuan, and have a good one.
Tuan: Thank you.
If you experienced what happened to Tuan, do not lose hope—charge it to experienced, know that it is just a phase, there are so many resources on how you'll be able to figure out how to take back your power, rebuild your confidence and go back in dating, you just need to put your best foot forward and reach out to someone who can definitely help you like what Tuan did.