Texting is a great way to get to know a woman. So, I am going to be sharing with you the strategy on what to do to figure out, if she's not interested in you or if is she just a bad texter. Because it happens when you get a match online and you get excited, or maybe you got her number from a public place, and you're excited to text.
But then you start realizing after you start texting that she's giving you few word responses, she's slow in her response, and she's not really asking you that many questions. You start to think and most people start to jump ahead and already conclude, she's just not interested. But the reality is, half or most of the time, she maybe a really bad texter… but she's potentially really great in person if you end up meeting her. And I see that in my line of work plenty of times.
Subscribe to my channel to get new dating advice every week.
Everyone's communication style is different.
This ebook has the ultimate plan for every good-intentioned man to find his true love, no matter the previous failures
Download your free ebook here: 5-steps to Quality Dates
Cherish this eBook: it contains more than a decade of proven wisdom from my vast experience with single men as a couples therapist, matchmaker, coach and previous eHarmony lead.
Many of my guys just jumped ship very early, because they believe, "Oh, she's just not interested. She's just here just to have a texting buddy." But in reality, remember, not everybody has the same communication preference. Not even all you guys reading this, I bet, you love texting. I don't know how many of you feel you love texting. That's your main way of communicating with people. Many people love phone calls, many people have only using text to plan dates, because your love language is quality time. Everyone is really different.
Many times, I've seen ladies, when they're slow in responding or whenever asking a question, they're not intently staring at their phone thinking, "Ooh, I'm not going to ask the question to this." No, most of the time, they're just acting either on autopilot or just as it comes up. They're not intentionally thinking, "Oh, I'm going to just not want to ask the question." Because many times either they're busy or this is honestly reality too, if you like the similar ladies that other guys like. This girl's pretty, she's cute, she's smart, she probably has a lot chats going on. She's responding to you, but she's just forgetting to take it a step further and asking a question.
Why does she seem uninterested?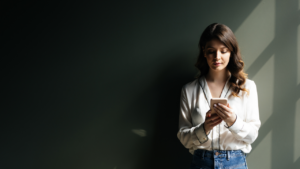 We want to remember that not all ladies who are not responding in the way you want means she's not interested. What can you do when this happens and how can you stop this kind of texting (because it's not fun. I'll tell you that) It's not fun to force yourself to go through this and wonder if it will go anywhere. But instead of just ghosting, not responding, or jumping to conclusions, there is something you can do to figure it out.
If she's just a bad texter and actually great in-person, that's what matters. Because in reality, I assume that if you matched with her from online dating, that means she has a great profile or she's very attractive. So hey, it doesn't hurt to go on this date if she says, yes. And I will tell you that majority of the times when my clients do this and they meet this lady that they're having trouble texting, when they meet them, even on the phone– they'll call them on the phone, or FaceTime, or meeting a person, she ends up being really great.
She actually ends up being very charming, and very communicative. They have a great conversation, they have a good date. Once again, texting communication is not what's really important. What obviously important is the in-person communication and conversation. What can you do?
Do your part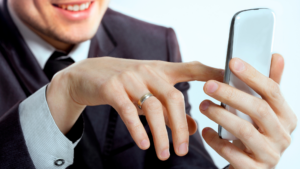 First, before we get into that, make sure that on your part of texting, you have followed my advice and strategies from my other videos about, If she isn't asking you questions, what to do. I already go over that in another video. I also go over how to keep the conversation going, and how to allow her to be curious about you. Make sure you look over those other YouTube videos to make sure you are doing your part in creating this curious and interesting conversation.
Now, feel like you're doing that, and once again, she's responding slow, few word answers, or any of that, then do this. This is similar to many of my other advices. If you see a pattern, then it's true. Well, you just be direct and cut to the chase, and go for the date. There's nothing to lose because if a woman is responding in that way. I bet you, she actually prefers to just go straight to the date or FaceTime if she doesn't want to meet you in-person yet. Because there's not enough shared information, I'm pretty sure she just has a lot going on.
She would rather see if there's chemistry there than this texting going on. What I would suggest is, after around two or three days of this and hasn't changed. But she's still responding the same way, then send a text. Send a text that simply state something along the lines of, "I feel that it's hard to get to know someone over text. It's always better to meet him person. Would you be open to having coffee sometime?"
Be direct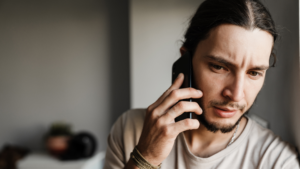 You can direct it towards her if you want to be bold and you can say,
"It seems it's been hard to connect and get to know you over text, I would still want to connect with you more, but in person, would you be open to grabbing tea or happy hour at some time?"
That's it. All you want to do is make sure you make a statement like, "I'm not that great of a texter." You can put it on yourself and say, "I think it's easier to see chemistry through in-person interaction. Would you be open to just grabbing coffee sometime?" And that's that. If she disappears after that, let it go. Then that proves she's just texting to text.
If she responds saying, "I'm not sure, I don't know you enough yet," give the alternative of FaceTime. If she says, she doesn't like videos (not many people like video) give the alternative of a phone call. If she then still says, "Oh, I don't know, maybe," be more direct. You can say, "Okay, well, because it seems with texting, it doesn't seem it's been easy to get to know each other. I know you seem really busy or you respond slow." This is where you can be honest and say like, "I realize the answers that you've given me haven't been too much. I don't feel I want to bother you. So, if you don't want to continue this, then we can let this go."
Don't be afraid to text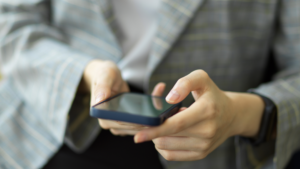 It's not bad for you to push back a bit and if she resists any communication, that's alarming. That goes into the scammer list, which I have another video on that. That's all you got to do. Send that text.
Do not be afraid, because you have nothing to lose. You get your answer either way and that's all I want for you. I don't want you to agonize over continuous text for more and more days. Try everything mentioned here. And, you'd be surprised at how many people are just bad at texting. But, if they go on a date with you and it's great, that's all that matters.
Some people who find matches on dating apps never actually meet in person. They prefer instead to spend weeks or months in the "talking" stage and exchanging messages. So, how do you start and continue a conversation with a girl you're interested in? Know here.