Attraction is a complex phenomenon, influenced by a myriad of factors, including physical appearance, personality, and even social status. Although opinions on what constitutes an attractive male trait can be subjective, there are certain qualities that seem to be universally admired. In this article, we delve into the most attractive male traits, providing an insightful exploration of the attributes that make a man truly irresistible.
Confidence: The Foundation of Attraction
It's no secret that confidence is a highly appealing quality in a man. A self-assured demeanor communicates strength and self-reliance, traits that many find alluring. A man who exhibits confidence is able to navigate social situations with ease, establishing rapport with others and demonstrating leadership. However, it's important to distinguish confidence from arrogance, as the latter can be off-putting. A genuinely confident man displays humility and is comfortable with his imperfections, making him all the more appealing.
Emotional Intelligence: The Art of Connection
Emotional intelligence, or EQ, refers to the ability to manage one's own emotions, as well as empathize with the emotions of others. Men who possess a high degree of emotional intelligence are generally more attractive, as they can communicate their feelings effectively and connect with others on a deeper level. They are also more likely to be in tune with the needs and emotions of their partner, fostering a healthy and fulfilling relationship. In a world where emotional availability is increasingly valued, a man with a high EQ is truly a catch.
Ambition: The Drive to Succeed
Ambition is often regarded as an attractive trait in a man, as it demonstrates a strong work ethic and a commitment to personal growth. An ambitious man is driven to succeed, whether in his career or personal pursuits, and his determination is contagious. This quality can inspire admiration and respect from others, as well as a sense of security in a romantic partner. However, it's imperative to remember that balance is key, and a man who is overly fixated on his ambitions may neglect other important aspects of life, such as relationships and self-care.
It is also important to note that ambition and drive are not the same as just having money. Women are not just looking for a successful sugar daddy, and money is not the end-all-be-all of attraction.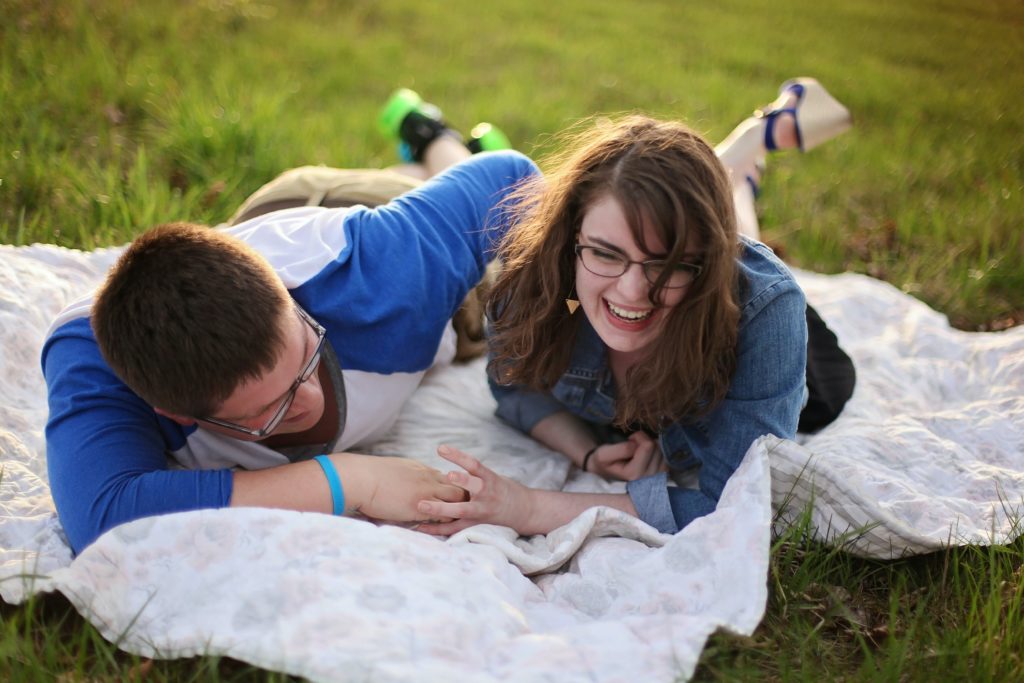 This ebook has the ultimate plan for every good-intentioned man to find his true love, no matter the previous failures
Download your free ebook here: 5-steps to Quality Dates
Cherish this eBook: it contains more than a decade of proven wisdom from my vast experience with single men as a couples therapist, matchmaker, coach and previous eHarmony lead.
Sense of Humor: The Power of Laughter
A man with a good sense of humor is undeniably appealing. The ability to make others laugh demonstrates wit, intelligence, and an innate understanding of social dynamics. Laughter is a powerful bonding tool, and a man who can elicit genuine laughter from those around him is more likely to form strong connections. Moreover, a sense of humor can help to diffuse tension and navigate difficult situations with grace. A man who can laugh at himself and find humor in everyday situations is a truly attractive individual.
Kindness: The Universal Appeal
Kindness is a trait that transcends cultural and societal boundaries, making it a universally attractive quality. A man who exhibits kindness is compassionate, empathetic, and understanding of the needs and feelings of others. This warmth and generosity of spirit can make a man incredibly appealing to those around him, fostering deep and lasting connections. Additionally, kindness can serve as a powerful indicator of a man's capacity for emotional intimacy and genuine connection, making it a highly sought-after attribute in a romantic partner.
Physical Fitness: The Allure of a Healthy Body
While physical appearance is only one aspect of attractiveness, it cannot be denied that a man who takes care of his body is generally more appealing. Maintaining physical fitness not only demonstrates a commitment to one's health but also conveys self-discipline and dedication. A healthy, toned physique can also be an indicator of vitality and energy, traits that many find attractive. Importantly, physical fitness should not be equated solely with muscle mass or an extreme level of athletic prowess but rather a balanced approach to maintaining a healthy lifestyle.
Intellectual Curiosity: The Magnetism of a Sharp Mind
A man with intellectual curiosity is naturally captivating as he is constantly seeking to learn and grow. This trait reflects a desire to engage with the world, stay informed, and challenge one's own beliefs and perspectives. An intellectually curious man can stimulate engaging conversations, fostering deep connections with those around him. Moreover, a man who values knowledge and critical thinking demonstrates a willingness to evolve, adapt, and grow, making him an attractive partner in both personal and professional contexts.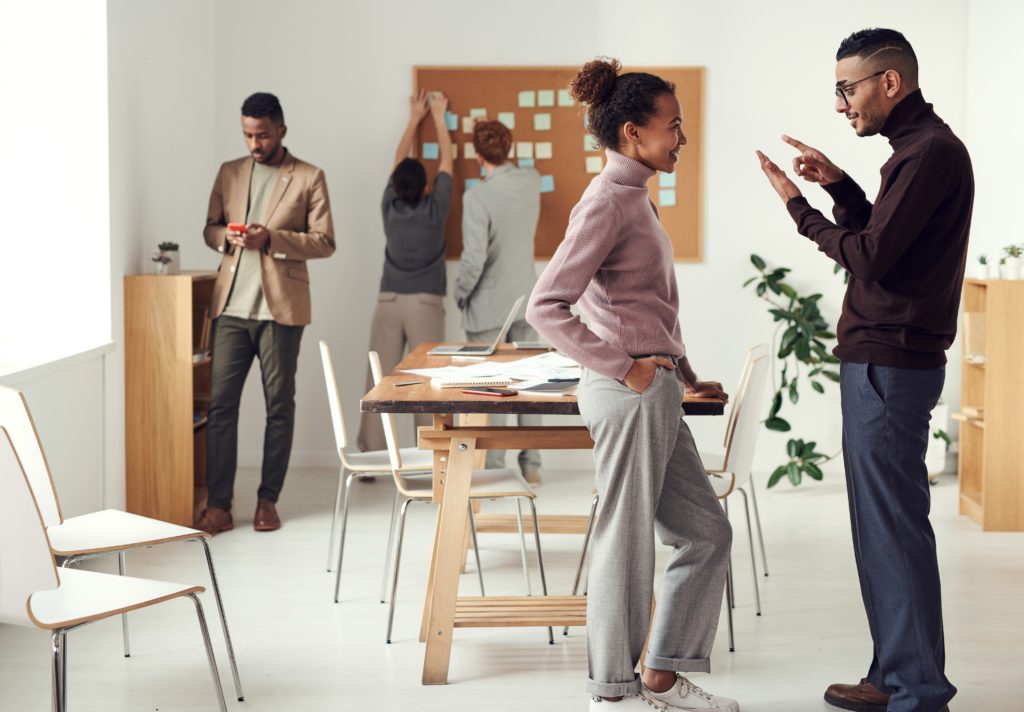 Social Skills: The Art of Engaging Others
Strong social skills are undeniably appealing in a man, as they enable him to navigate various social situations with ease and charm. A man with exceptional social skills can put others at ease, making them feel comfortable and valued in his presence. He knows how to initiate and maintain meaningful conversations, as well as demonstrate a genuine interest in the lives and experiences of others. A man with well-developed social skills is more likely to forge deep and lasting connections, making him an attractive prospect for friendship, collaboration, or romance.
Respectfulness: The Foundation of Trust
A man who treats others with respect is innately attractive, as he demonstrates a strong sense of empathy and consideration. Respectfulness encompasses a range of behaviors, including listening attentively, acknowledging the opinions and feelings of others, and displaying courtesy and politeness. A respectful man is more likely to foster trust and loyalty in his relationships as he is able to appreciate the value and worth of those around him. In a world where respect can sometimes be in short supply, a man who exhibits this quality is a true gem.
Passion: The Spark that Ignites Interest
A man who is passionate about his interests, hobbies, or career is naturally magnetic. His enthusiasm and excitement for the things he loves can be contagious, drawing others to him and inspiring them to learn more. A passionate man is not only engaging but also demonstrates dedication, commitment, and a strong sense of purpose. These qualities can make him a dynamic and captivating presence, whether in a social or professional setting.
In conclusion, while the definition of attractiveness may vary from person to person, there are certain traits that seem to be universally admired in men. From confidence and emotional intelligence to kindness and respect, these attributes contribute to the allure of a truly captivating individual. By cultivating these qualities, a man can not only enhance his own appeal but also forge deeper connections with those around him, ultimately leading to a richer, more fulfilling life.