You've probably been sending her messages…but, now you are wondering What to text when you don't know what to text next? It's very popular in any texting conversation for you to feel like you've reached a dead end, like you have some good momentum going, you're probably talking about an interesting topic that you both relate to, but then, with her response, you're wondering, "What do I say to that next? Do I just switch topics, or do I ask more about it?" You just get confused. It's very, very common, because the whole point of this is that you want to get to know her, but you also want to be able to keep this conversation going until you get that date.
Subscribe to my channel to get new dating advice every week.
And many times, this starts happening early after a day or two of texting and it is, I will say too early to all of a sudden ask her for a date. You don't want to jump the gun on that too fast, because that could scare her off and she just stops texting altogether.
You always want to make sure that in your initial texting conversation, you're actually truly getting to know her, connecting with her, and then asking for her date. Once again, it's easy to reach a dead end. So, what is the simple go-to strategy when you don't know what to ask or what to say next?
This ebook has the ultimate plan for every good-intentioned man to find his true love, no matter the previous failures
Download your free ebook here: 5-steps to Quality Dates
Cherish this eBook: it contains more than a decade of proven wisdom from my vast experience with single men as a couples therapist, matchmaker, coach and previous eHarmony lead.
Did you complete the topic?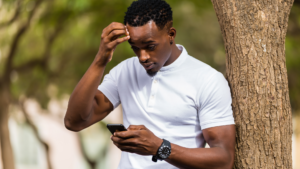 First, just ask yourself in regards to the topic that you're discussing, it could be about travel, if you really feel you've asked or you've spent, basically a day or 10 different texts, or even six to eight texts talking about this topic and you really feel complete, you feel complete in that, you know basically everything into why she travels, what kind of travel she likes, what she hopes to do or travel to in the next year or so, and you also got to talk about yourself in travel.
If you feel that topic is complete, well, what to say next? Well, two ways to go. You want to then ask about another aspect that you don't know about her, that you want to know because it's something that's important to you. I hope that makes sense. So, let's say you're done talking about travel, and let's say ambition is important to you and your goals, especially career-wise in life. You can always leave a topic complete. And then after that, say:
"It seems we align on travel a lot. I'm curious, so how do you like the line of work that you're in? Are you where you want to be? Do you have other goals that you want to reach within this career?"
Know what you care about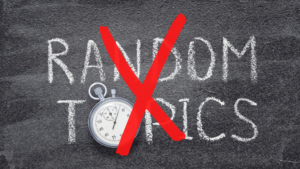 You want to know her thoughts and opinions on the values you care about. It's something that you want to know, because once again, it's important to you. That's really important in this, because I feel most of the times when guys don't know what to ask next, they just ask whatever question they can come up with, literally just out of the blue. But remember that, we're trying to find someone for you, it's not just trying to keep these girls interested. It really is about showcasing what you value because if you talk about a topic that you care about, you have so much more to say and that's going to allow her to be more curious and interested in you.
But if you talk about, "So, what do you like to do on the weekend?" And she says, "Golf." And you don't golf or you don't even care about being active, let's say, you're not that active as she is. Let's say she says, "I hike, I run, I jog," blah, blah, blah, and then you realize," Oh, okay, I can't really relate. Now, I'm just going to ask you questions about it." Once again, because you do that, that doesn't leave too much interest and curiosity in her.
When you feel you don't know what to ask about next, go to a topic that you can relate to, because you value it, and you care about it, and hopefully, she does too. And, hey, if in her profile she says she does, bingo, ask about that. You already know that's a connection point and alignment right there. So, you want to be able to build a connection off of that.
Ask a question to which both of you can connect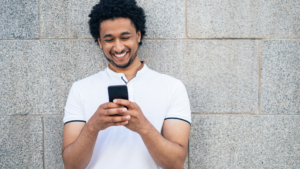 Once again, don't know what to say next? Go back to what you value, and I hope you know what you value and what you're looking for in a woman. And then ask her any question in regards to that topic. And then once she answers it, make sure you expand on that topic fully. If you don't know what I mean by that, watch my other video about one of the conversation or texting mistakes people make that kills a conversation. So, make sure to watch that video. But in regards to just that stuck question that you get in on what to say next, that's it, simple and easy.
Just pivot into a question that you value and you care about. It shouldn't sound too random, because you should close out that last topic by saying, "Oh, that's really cool, something I don't know about you. How close are you with your family? I saw that photo on your profile. It looks like your nieces and nephews." There you go. Just pivot. Let's say, you ask that question, "I would like to think, because you care about family too." So, you just want to see where she stands in that. And that's that.
Just remember that, guys, I hope I repeated that enough times. Ask the question that you value and you want to know because you care about it. That's that. I hope that helps in figuring out what to say next and then going back to the other video of the conversation mistake, because I feel dead-end conversations or texting conversations, these two videos really tied together.
Do you find it difficult to start conversations, which often results in awkward silences? Discover how to initiate & continue conversations with self-confidence
right now!