Did you know that there are three ways to flirt with a girl over text, or online messaging, or any sort of messenger, anything where you're texting and typing, because there's no tone to it, but you want her to know that you like her. So, how do you do it?
Before flirting with a girl, you must know your goal. Your main goal is to show her you care. Along with this, you hope your actions and words give her a delightful sense of anticipation, like butterflies in her stomach. You also imagine a warm, delightful feeling that might just be a gentle blush on her cheeks—a physical manifestation of the emotions you want to evoke.
You must create an experience that makes her feel special and valued to achieve this. Your every interaction, message, and sentiment should be carefully crafted to weave a meaningful tapestry around her. The key is to show your interest and genuine appreciation for her unique qualities in various ways. It's about making her feel valued and unique, which can change her view of you and build a genuine connection.
Subscribe to my channel to get new dating advice every week.
How to flirt with girls over text
Flirt with a girl by teasing the Future
The first way to flirt with a girl over text is by teasing her about the future. Now, I don't mean weddings, kids, or anything serious. I just mean the potential great journey and adventures you two could have if you continue down this great path. Tease towards the things that you may share. Tease towards the potential adventures you guys could have if you go any further. That could simply be done by something that comes up in a conversation. If she were to ask you about a story, then you can say, "Yeah, I'm going to share that, and if maybe things still go well in a couple of weeks or so, because that's story I only tell special people." Even if you want to tease towards a phone call, you can say that as well.
This ebook has the ultimate plan for every good-intentioned man to find his true love, no matter the previous failures
Download your free ebook here: 5-steps to Quality Dates
Cherish this eBook: it contains more than a decade of proven wisdom from my vast experience with single men as a couples therapist, matchmaker, coach and previous eHarmony lead.

If you want to tease towards, let's say adventures or the future, and if you are cooking like in this example, then you can tease towards it!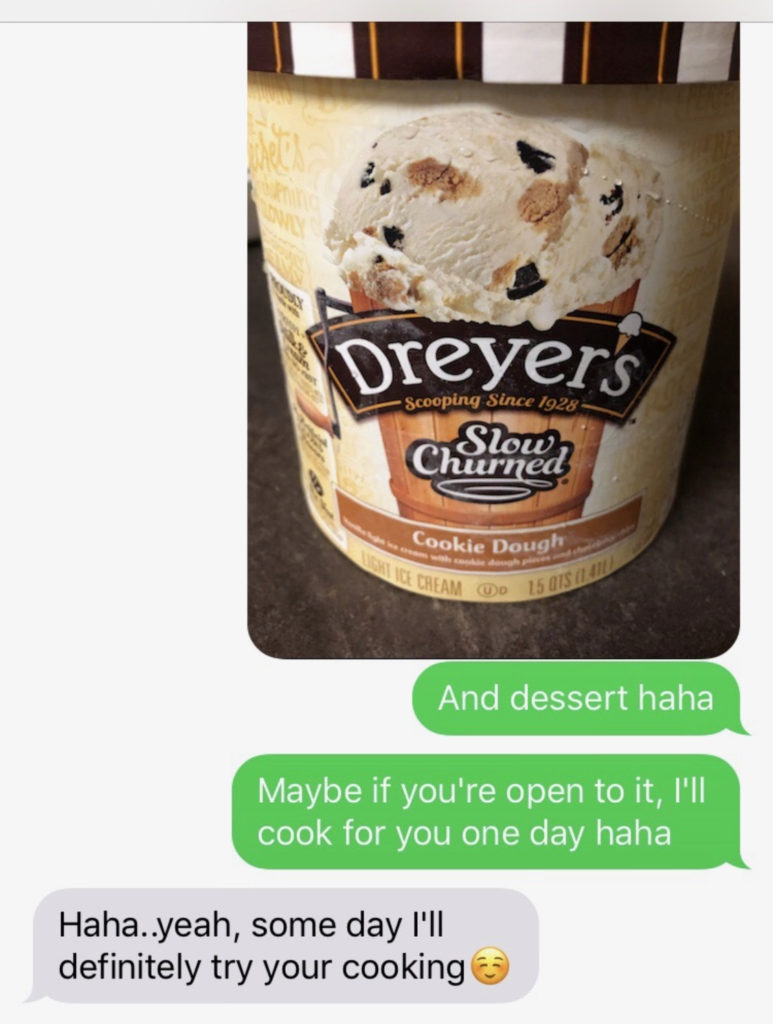 If there's a season pass or a unique opportunity that you possess, one that's shared with only a select few you invite, you can playfully hint at it. Mention that if things continue to progress positively and you both feel that special connection, there might be a chance to experience that together down the road."If this all goes well, and if you become that special person, then we may do this in the future."
Get her excited. This allows her to be excited to envision what it could be like if things go well for the two of you. It actually makes her want to see where it goes with you and to make it, because that all sounds really exciting and it sounds a really great kind of life you may have together.
Compliment her Qualities and Personality
The second way to flirt with a girl over text is by complimenting who she really is. Her personality and her qualities. It really touches a woman's soul, when you compliment her strength that she already knows about herself (it proves that you actually know her), or you compliment qualities and traits that she doesn't really say to herself, that no one else really tells her because they don't remember or bother to.
When she is talking about herself and she showcases a really good quality that you appreciate, it could be her curiosity, it could be her independence, it could be your work ethic, then you right away will validate that and say, "That work ethic that you have with the kind of balance of how much you care for people and the impact that you make, that's such a unique trait that I don't really see ladies. And that's something to really be proud of." It's that simple.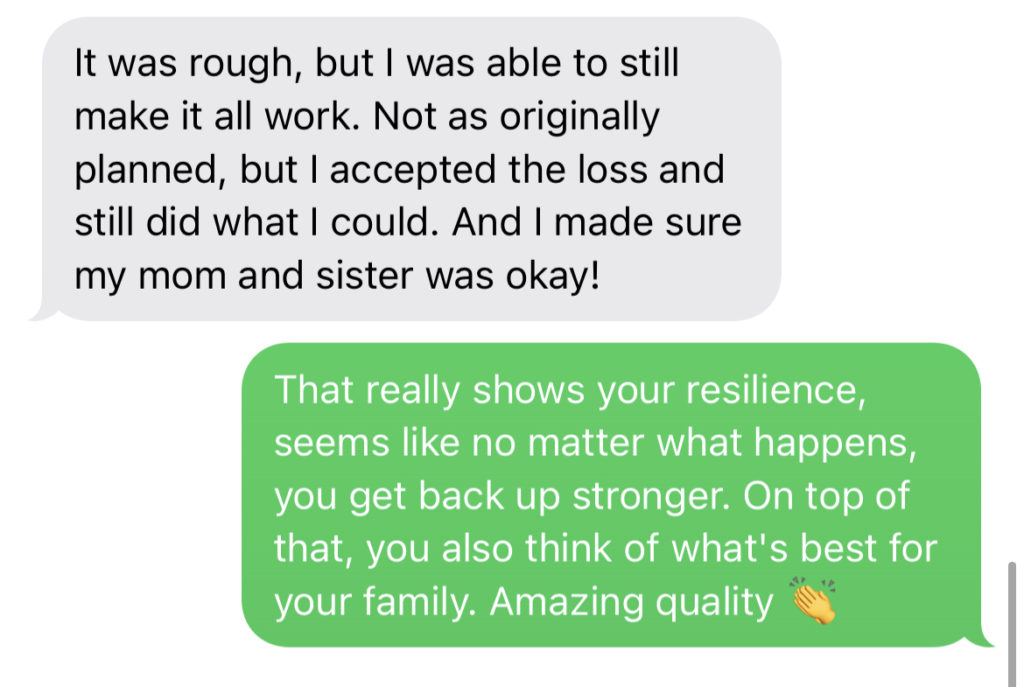 You just want to comment and compliment what you're seeing that is really great about her. I will tell you this because a woman myself who has been single, not many guys do that. They'll just get to know you and they breezed by it, but they don't care to stop and say, "Those are really great qualities of yours. That's what makes you so great. That's a very attractive trait of yours."
Make her Feel Special and Unique
Which actually leads to the third way to flirt with a girl over text, is by expressing how unique and special she is from everybody else. Quite honestly, guys, all a woman wants from their partner is to feel like they are different from any other woman you've ever met and ever seen. That's it. We just want to feel that we're special. We don't want to feel like everybody else.
When complimenting, emphasize her uniqueness, stand-out qualities, and the traits that truly make her attractive—those are precisely what you're seeking.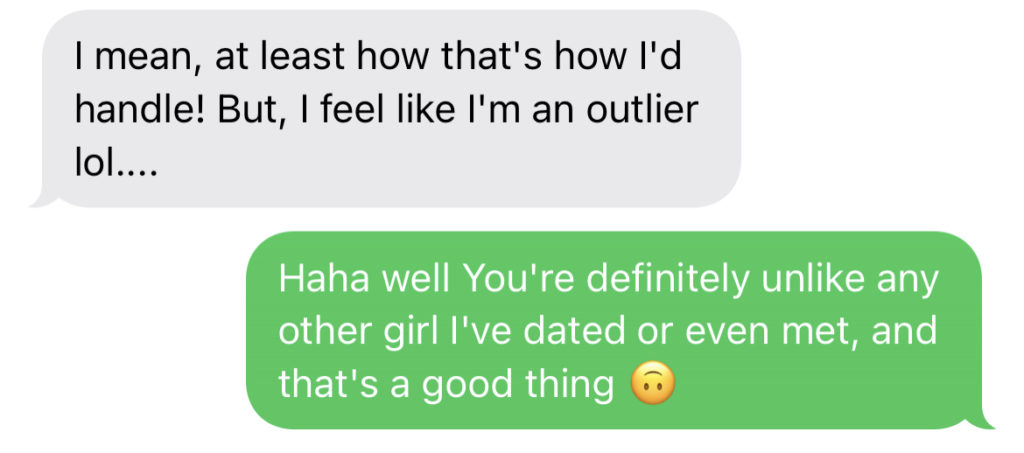 Make it known that she is special, and you want to continue to get to know her because she is. It's very important to be that expressive and be that direct. You can literally say, "I've never met someone like you, and you're really special to me." Even that direct, it's perfect. That's kind of the whole point. If you missed the other two things I talked about, this last one is quite important. That's all you're trying to do is just making her feel special. That's what kind of gives that kind of warm feeling in anyone's heart.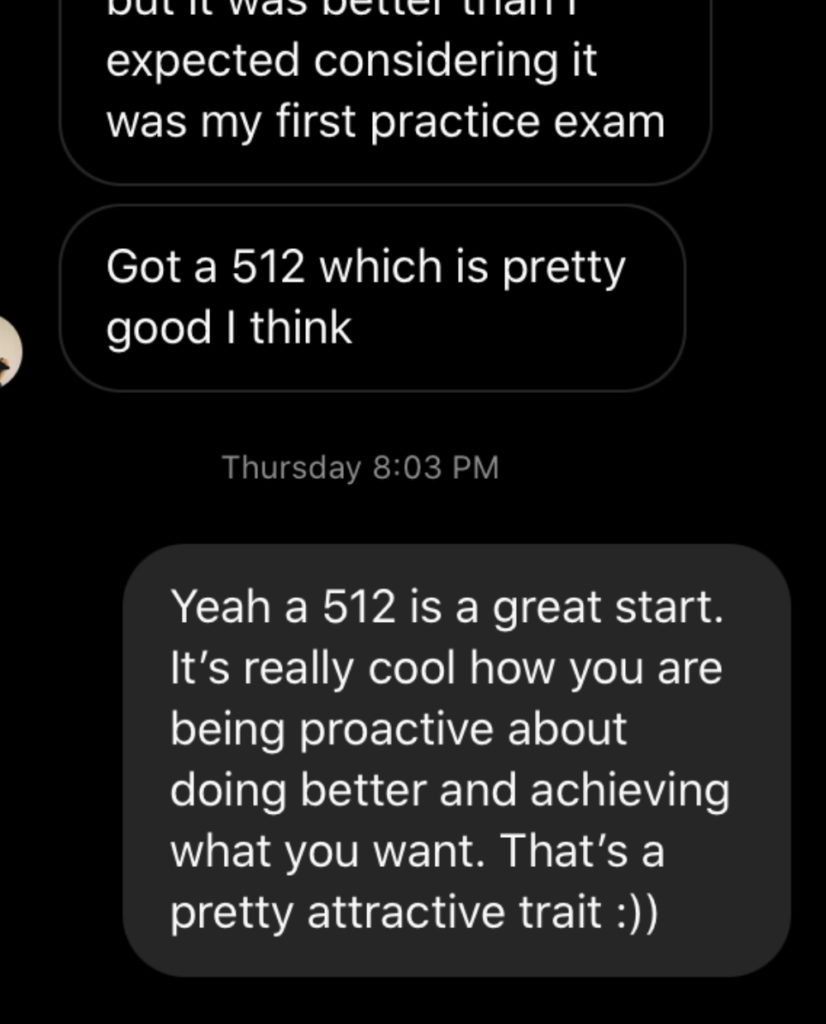 You can use these methods to flirt in person too
Those are the three ways to text a girl and show her you like her.. Hopefully she responds well to it. That's how you can really tell if she's on the same boat as you or not. By the way, these are things that you can do in person as well. There are obviously things that translate over to tex well. "Hope this aids your learning journey. Go, experiment, observe the outcome, and build on that." I believe in you. Don't be scared to try. If you don't try, you won't know where she also stands. Go ahead and try it, challenge yourself, and good luck.
Mastering text flirting makes girls curious about you and is key to sustaining their interest. Want clarity in messaging girls? Click here to learn how