Ever since the pandemic, online video dating became a normal new trend that connects singles from all over the world. It doesn't have to be the pandemic, it could be long distance that forces you to do video dates. Or, maybe she's out of town for 3-4 weeks, you want to create momentum instead of waiting. And sometimes, the "getting to know you" timeline has stretched to an average of 3-5 weeks. How do you keep her interested during this time? You want to make sure you keep these virtual dates interesting through this long period. So let's go through best practices to make these virtual dates fun and allow the connection to last.
Subscribe to my channel to get new dating advice every week.
Before we get started, if you wonder if women even enjoy virtual dates, here are some screenshots that will answer that:
This ebook has the ultimate plan for every good-intentioned man to find his true love, no matter the previous failures
Download your free ebook here: 5-steps to Quality Dates
Cherish this eBook: it contains more than a decade of proven wisdom from my vast experience with single men as a couples therapist, matchmaker, coach and previous eHarmony lead.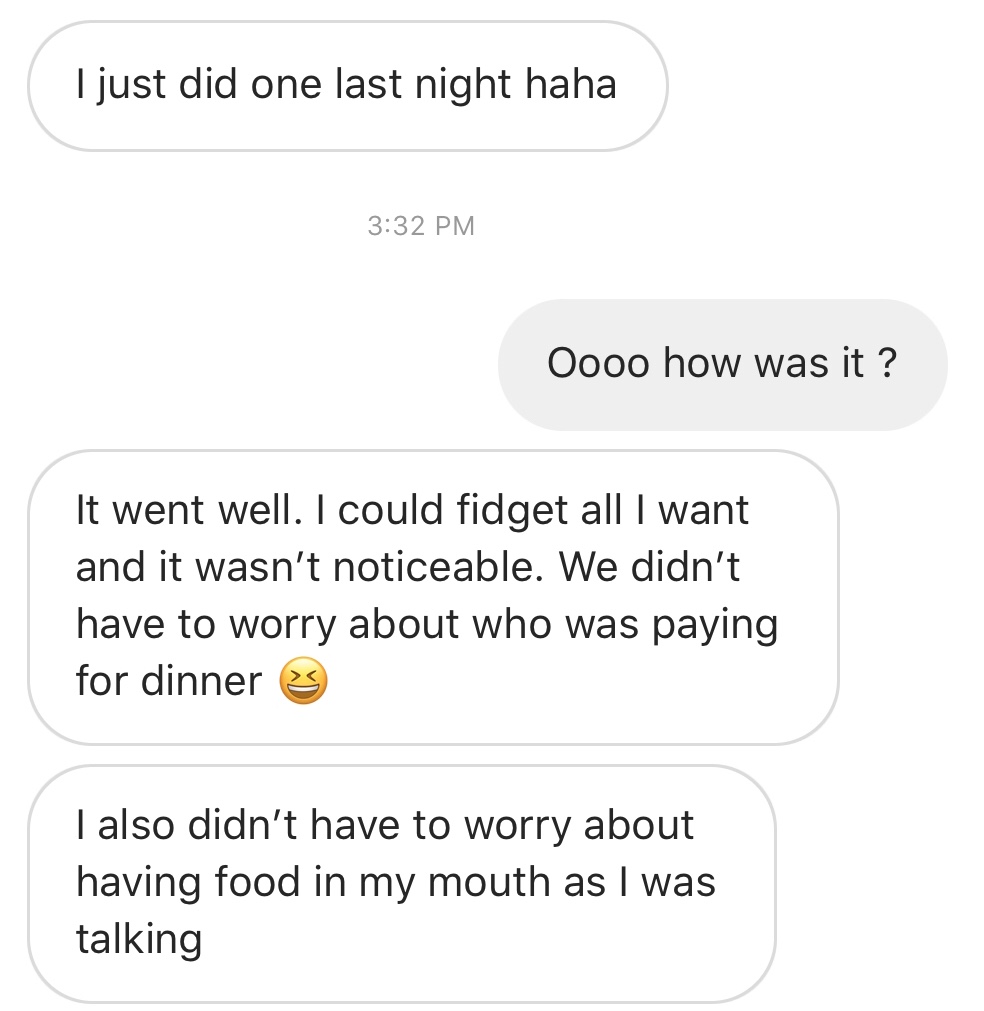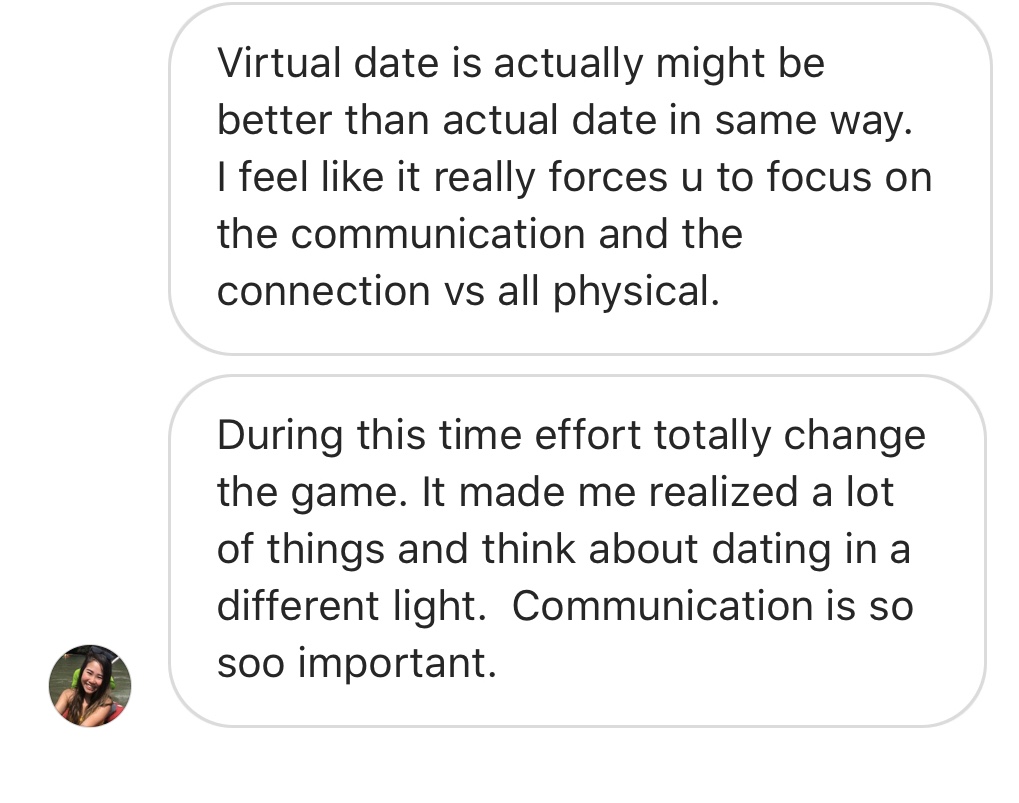 What to do in a virtual date
Your appearance
You still want to put your best foot forward for this virtual date so please remember to do your hair (or wear a hat if you have quarantine hair), wear a nice shirt (no need for anything formal, or even a button-up. A good polo works), and just in case — wear pants 🙂 Shoes are not required in this case.
You want to be closer to the camera than far, even if you have headphones/air-pods in. If you were on an in-person date, I always suggest to lean closer to her because it makes it more of an intimate setting. If you are too far, virtual date or in-person, it feels more stand-off-ish (is that a word? No…but in a date setting it is! :D)
Video Setting
You want to make sure the angle stays eye-level, you don't want to put the camera too low or too high (no thank you to the double chin). She wants to see your full face!
Have an interesting background so she can possibly ask questions about it. A bookshelf of your books, artwork, entertainment, plants, collections, etc. Why is this important?
No, it's not to look good (well, it kind of help. Anything is better than a blank wall looking like you're in prison) It's actually for the date conversation. The conversation during a virtual/video date has more focus now, just as this woman pointed out: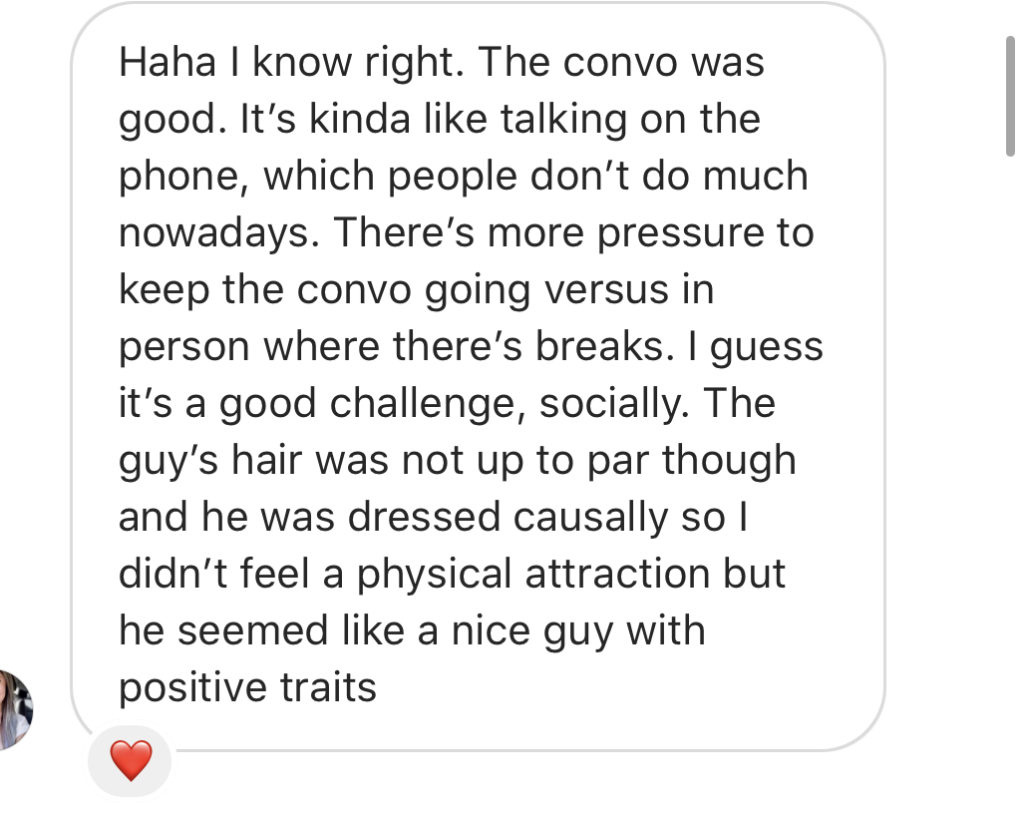 Date Conversations
It can feel like a business meeting when you're staring at each other with nothing but a blank wall, trying to think of what to say. When you have items in the background, it allows her to ask about it.
What's the story behind that painting? What book is that, is that ____? Wow, cool set up, how did you get ___?
It allows for a more organic conversation to initiate a variety of topics. You cut out the "hmmm so….what else?" and give the opportunity to stir up discussion about other things. This is why I, also, suggest to move around as you're talking. Go get your a beer from the fridge, get a pillow to lean on, or grab a snack or a drink. This will allow her to explore your space and gain more curiosity about who you are.
Similar to what I suggest as a first date of exploration, having different parts of your space shown will help give a sense of curiosity, exploration, and spontaneity with the conversation. You want this to continue with your future dates, so it's important through these virtual dates, you get a little creative…
First virtual date ideas
The first date is usually kept casual where you're casually trying to get to know each other. But, afterwards, what else to do? Let's say you two are long distance dating or she's not comfortable to meet in person yet. You want to keep the video dates interesting to keep the momentum strong. You don't want to keep doing the same ol' boring face-to-face conversation with little movement for weeks, you'll potentially lose that connection.
Here are some great virtual date ideas:
Watch a movie (there is a Netflix extension you both can add and you two will be sync'd while you're watching)

Dinner (cook "together" by showcasing you both cooking the same or separate dishes, then eating together. You can also deliver food to her as well)

Play games (you can download the app "house party" to share games or if you have a game console, play online)

Wine tasting (buy the same wine bottles and taste. Or try tasting room, they'll do it for you and deliver to your door)

Wine and paint night (you both get a canvas, paints/oils, turn on a youtube video that shows you how to paint it, and drink wine)

Crafts (build or create something together)

Stargaze together (both of you are on separate patios/porches, staring at the stares while talking to each other)

Watch a livestream concert (many artists/djs do livestreams to promote staying at home. Make it a classy night with John Legend or a party with EDM)
Remember to Set up the In-Person date
Depending on when she's back in town or have the availability to meet, if you had a great call, make sure to ask about planning to meet in-person at the end of the call! You'll hear in her voice & expression her organic interest (or lack of) when you ask her on the video call. That way, you can text about planning your date afterwards. You'd hope to send texts similar to below that my clients have sent me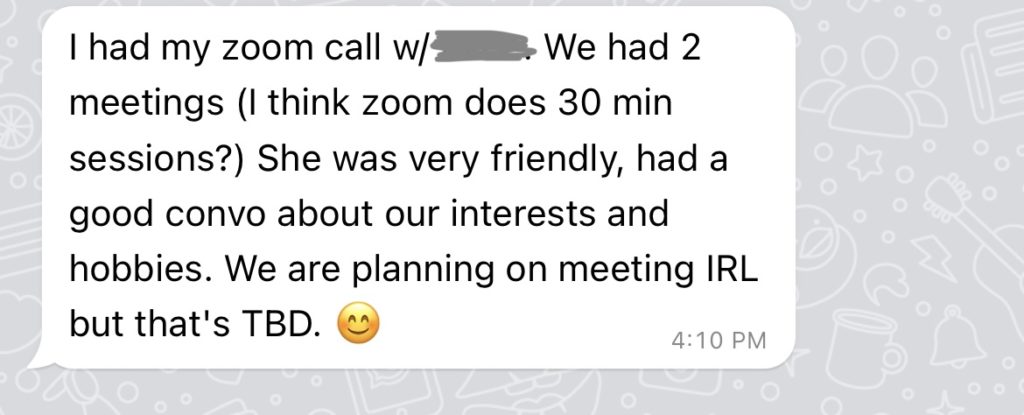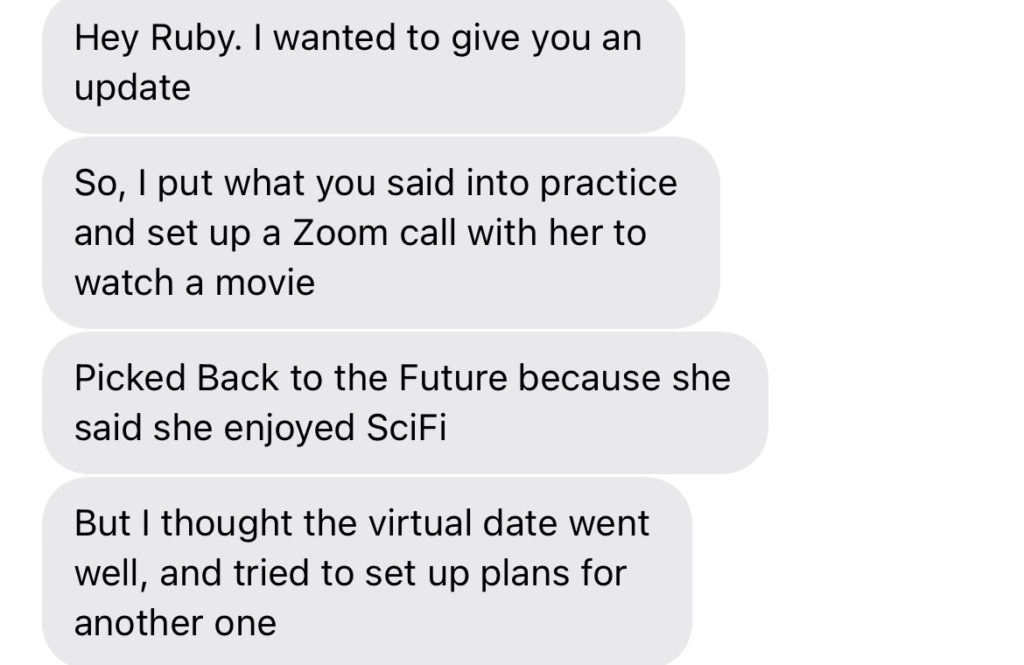 Virtual date plans
Those are some ideas. If you've done all of the above (or don't align with it all), to come up with new ideas, ask yourself "what's something I want to do?" and usually the answer can become a shared activity. Or, do a google search of livestreams and online events for the weekend, there's plenty of options now!
If you messed up on a virtual date because you're not used to it, and you clam up awkwardly, or got too nervuos, don't worry! You can save it. Similar to the text you see below. Read here to find out the one text to send to recover from an awkward date.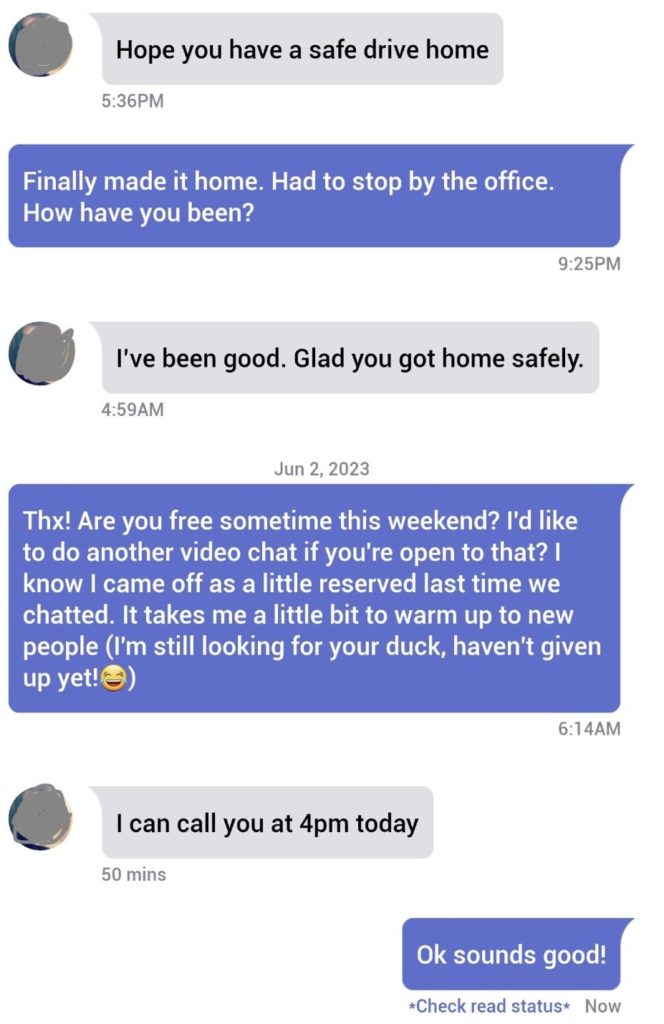 Dates should be fun, this includes virtual dates! And to keep it fun, you want to get creative but make sure it's something you're excited to do as well. When you are having fun and in an environment that helps you be yourself, the connection will be organic because you are genuinely having a good time. And you'll soon be texting something similar to your friends:
The Covid-19 Pandemic has changed dating for everyone, ever since — it became difficult to feel at ease in a conversation. Keeping the conversation going on virtual dates is one of the skills that a few have mastered. Click the button below to learn the skills to keeping the conversation going.
Learn more here