"I've tried everything to find a girlfriend, but nothing works" this is a common struggle in the dating scene. So now, I am going to be responding to this comment. This a very popular comment I see around, not just with me, but around the dating world internet.
You might also wonder "What do I do now? Any new ideas? What am I still doing wrong?" It's a very frustrating comment because you feel like you're trying, but when nothing is working, it's confusing, and you're just wondering, "Is there anything else? Am I just trapped now? I've tried everything."Do I just accept being alone?" I'm going to respond to these comment.
Please, subscribed to my channel to get new dating advice weekly.
Let's dive into this comment. I see this comment a lot more, around posts and the internet. Sometimes my clients will come to me with that comment, but they're obviously taking action, if they're coming to me. There are two main points I want to make in regard to this comment, and I really want to respond to it because I see it a lot. I feel it'd be good to make this blog.
This ebook has the ultimate plan for every good-intentioned man to find his true love, no matter the previous failures
Download your free ebook here: 5-steps to Quality Dates
Cherish this eBook: it contains more than a decade of proven wisdom from my vast experience with single men as a couples therapist, matchmaker, coach and previous eHarmony lead.


First Part: "I've tried everything" (Have you?)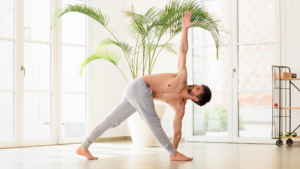 The first thing I want to talk about is that first part, "I've tried everything." Let me ask you….Have you? If you're saying that, really ask yourself, have you tried everything? When I say "everything," it's not just the dating world, it's your personal world, because that falls into your dating success, how you are in your everyday life outside of dating?
If you feel you have anxiety, if you're overthinking, if you have a little self-esteem, do you have a therapist? Are you seeking a counselor? A psychologist? If you're not happy in your career, do you have a career coach? Are you trying to level up in your career? Work on all that.
Are you happy with your fitness? Get a fitness coach. Work on being healthy. Lose that weight. You have to feel good about yourself. That's a part of dating.
List what you have tried
Number one, take care of yourself. So work on that. If you feel all those areas, you feel really good and you feel really happy and satisfied with it, okay, yes, now you're not happy with the dating world or your dating success.
Now, I want to challenge you in the dating journey to list out what you've exactly tried, exactly invested in, and saying, "Oh, I read a lot of blogs, and watching YouTube," doesn't cut it.
That is not "everything." I know you invest in other things elsewhere, but have you invested in yourself, in the dating aspect? It's important that if you really want success in dating, you're trying something different.
If you want something you've never had, you're going to have to do something you've never done. What courses have you done? What workshops have you done? What kind of classes have you attended to understand women or understand dating?
If you got a dating coach, great. Did that dating coach work for you? Just because you've tried one dating coach doesn't necessarily mean,"Oh, that's it for me if it doesn't work." I'm pretty sure you're aware, just like fitness trainers, they're all different.
I've actually had several fitness trainers because the first couple just didn't work out for me, I learned things, but I realized I still wasn't getting the results I wanted.
So I seek for another. That is why in my line of work when I talk to potential clients, I don't offer anything yet. I want to make sure we are a good fit for each other. I know I'm not a good fit for all guys.
Ask yourself and reflect
Really ask yourself, what have you been trying? I recommend to write a note or an excel, write exactly what you've tried in column A, and in column B, what have you learned?
If you've learned something, column C is asking are you implementing it? Are you actually 110% executing everything you've learned consistently, persistently so that you can see what's not working?
That is probably the biggest obstacle I see. I've seen a lot of people fall back to bad habits because they dabble into the advice and then it maybe doesn't work once or twice and then they just stop and they figure nothing works.
You have to stay committed to the process in the journey and trying.
List the strategies you've learned
Make sure to create that list for yourself. What have you done? How confidently do you feel you've learned strategies that actually work and that you're really, really trying? If you're saying it doesn't work and you've actively tried, that just means maybe that person's strategy really isn't fit for your situation. There are many coaches who are better at a specific topic (like online profile), but maybe it's conversing you're having trouble so you seek different coach / support for that.
Second Part: "Nothing Works" (Are you sure?)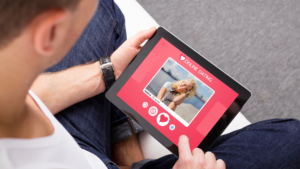 Obviously, that second part is "nothing works." We've got to make sure if you're saying nothing works, that is the absolute truth. That means that you are really, really trying in it.
Part two of this, if you feel you've really tried in all of that and actually you feel really good. You're thinking, "Actually, I believe in these strategies. I actually fixed all my messaging, my profile. I see the progress. I go on these dates, but still, I'm just not finding that person." I tell all my clients this after they work with me:
As long as you feel what you've learned makes sense to you and you feel confident in it and you're implementing it and you're really trying and you still feel good because you feel you are trying your very best.

You are trying your very best. But you're running to these girls and it just doesn't work as chemistry, compatibility.

Maybe you don't like some, maybe some they realize don't have a connection with you. Well, That's the dating journey.
What to keep in mind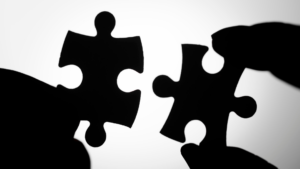 Remember, we're only trying to find that one person that is meant for you. Do you know how hard that is? That one person that you find equally as attractive as they find you and as compatible.
That means every person before you find that person isn't going to work out.
Every lady isn't supposed to work out until you find her. I've always told my clients, my job is to give you the proper strategy to build this dating funnel for yourself.
Then it sup to you — You keep doing it until you find her because I don't know when she's going to come along. Just focus on doing your best.
I know you want it NOW and that's where the desperation comes from.
"I want it now." That's where the frustration comes from.
"Why is she not here now?" What if she's not even online yet? What if she comes online three months from now? You don't want to give up.
If you feel confident in everything that you're doing and you truly feel you are doing your very best, you are equipped with all the tools. That's where you want to be.
What the dating journey is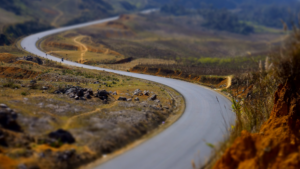 Part of the dating journey is to keep chugging along and to feel confident, to feel hopeful that she will come your way. Just because these girls don't work out, you wish them luck and that's what it is.
People expect me as a dating coach to all of a sudden find "the one" at a young age just because of my field. Everyone assumes It should be so easy for me, fast for me, right? But no, I found mine husband later in life, later than I thought or ideally wanted. As a woman, the fear of the ticking clock if you want children is a real worry.
But… I'm a unique person and I wanted to find my unique person and it took all those other guys not to work out, even sometimes when you're confused by it. So, chug along, guys.
Be hopeful, be confident. But here's the thing. Are you trying your very, very best? Are you really trying everything?
If you still don't know the answer to that I welcome you to hop on a call with me. Let's chat and let's figure out what have you not been trying.
Until then and until you feel you've really tried everything, then I would say keep going. Believe it, keep going.
I hope it leaves you with a little bit of hope, but keep going on the dating journey. It's a journey.
I know how hard dating can be. If you feel like you've tried everything and nothing is working, you may not have done everything yet. Do you want to know how successful men I know have tried everything to find their person?
Let me tell you here