Chmistry can be hard to maintain. So let me go over how to cultivate and create that spark or chemistry on a date because I'm pretty sure you're aware, it's really important. Anyone could appear almost perfect on paper, they could have the values you want, the personality traits you want, even the look that you want. But when there isn't that ignition of hot attraction, chemistry, or that spark, it's really hard to continue forward and dating them.
Subscribe to my channel to get new dating advice every week.
Chemistry is necessary for a relationship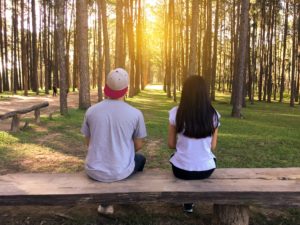 And I'll be honest, chemistry is necessary for a relationship because that spark and that chemistry really will drive you through forward for a long time. Now, how to keep that up in a long-term relationship is a completely different topic. But for now, we're talking about really, are you doing your best to cultivate at least the potential for there to be chemistry? I have seen it where people don't find that chemistry, and that's because they haven't even put themselves in a place to even feel it.
This ebook has the ultimate plan for every good-intentioned man to find his true love, no matter the previous failures
Download your free ebook here: 5-steps to Quality Dates
Cherish this eBook: it contains more than a decade of proven wisdom from my vast experience with single men as a couples therapist, matchmaker, coach and previous eHarmony lead.
This is probably where a lot of you are asking this question… You're at that space where you've been dating, you've had plenty of dates, and they were awesome, but you don't feel that chemistry. Sometimes, you start to wonder, is it you? Are you doing everything you can? And that's what I'm answering for you today. There is something you can do to at least ensure you're doing your best here in creating it. And then if you do it and you still don't feel the chemistry, just know you've done your best.
Reflect on Your Past
How do you cultivate chemistry? There are two steps to this. Only two. The first is being aware of what ignites attraction and chemistry for you. Reflect back on your past relationships, crushes, dates that you've had, where you have felt that chemistry. Now it's obvious here that those relationships didn't work out, and that could be for a number of reasons. But today, we're really talking about what ignites it for you. So, reflect back on those moments in the past.
Now, if you don't have any experience whatsoever, all you can do is just find awareness within yourself and know what would probably spark it, and then you can test it. That's all you can do if you haven't had much experience in finding chemistry. You just have to think to yourself, what do I normally gravitate towards? What's my interest? What normally excites me? What has attracted me in any other way? That's where you would start.
Cultivate the Environment Needed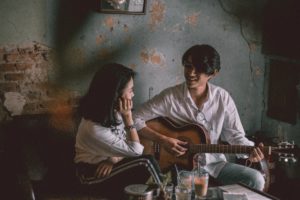 Once you figure out what pulls that chemistry for you, then you cultivate the environment to potentially allow that to show. What am I talking about? What's an example? Let's say most of the time, in heterosexual relationships, there is a dynamic of feminine and masculine energy. For example, for me, I knew that when I was dating, I have a level of competitiveness that I really enjoy.
I also know that when a man shows competitiveness in games, then it really shows that masculinity for me, which then I correlate to protectiveness, then I correlate to confidence, because you definitely have to have a certain level of confidence to know you're going to win that game, and you're going to do what it takes to make sure you do. At the same time, have this potential balance of being a good sport when you lose. It shows a lot in someone is what I'm trying to say. But I know for myself when that person shows that competitiveness and that energy, I've found myself being attracted to that energy.
That's where the sparks come in
Because I know that's what would spark the chemistry for me, then I plan to cultivate the second or third date to encompass games. I will try to suggest, "let's do a bar arcade or go to like a Dave & Buster's" or a carnival or anything like that where there are any games to see if that entices that side of him to come out. And if it does come out, and at the level that I feel really works well with me and my personality, then that chemistry is there. That's the spark that comes in. If it doesn't, then it doesn't, I tried. And that's what this is for you. Think to yourself, what kind of energy playfulness do you want to see from her that would probably ignite it?
Now, I will say my line of work, most men like women with that more feminine energy. So, you definitely have that chemistry with someone who's either fun, flirty, and feminine, that's the three Fs. When you see that come out, most men, not all, of course, will gravitate towards that. Think to yourself, on a second or third date, how do you cultivate that kind of environment where that can potentially happen? Her fun side, her flirty side. Maybe that takes you being flirty with her and seeing if that happens.
Always do your best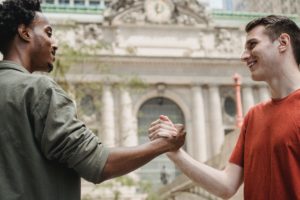 Once you do that and as long as you know you did your best, you've really tried to create that environment and you still don't feel it, it's okay. Let it go. This is the dating journey. All you can do in the dating journey is, do your best and take one date at a time. Of course, taking the strategies I've taught you.
At the end of the day, if you've been getting plenty of dates, or at least a good amount of days, and they're great ladies, but you're still not finding that chemistry, that's the dating journey. You just keep going until you find that person because quite honestly, it's so rare. It is, and it's supposed to be. That's what relationships are. It's so rare to find that one person that really sparks it for you. As long as you know you're doing everything you can to kind of make that happens for you, that's all you can fall back to.
So, if you take this suggestion in and you do this on all the dates, and it's still not working, that's fine. You've just now got to keep meeting ladies until you meet the one cause that's all it takes. Just remember, you're looking for one, that one lady that really ignites it for you. Hopefully, it's equal, and then you take the relationship from there.
On the other side, of course, is if she feels chemistry with you, but that's a different story. We're just talking about how you cultivate it. And in the next blog, I'll answer how you can get that from her (keep a lookout!) I hope this helps in at least igniting some chemistry for you. Try it out and take it from there. Thank you for reading and good luck.
When you feel frustrated when hearing "There's No Chemistry" and you feel awful about yourself, it kills your self-esteem. It's important to overcome your internal barriers first, or else you'll never find success. Learn more on how to below.
Click here to learn more!